I think most everyone has experienced a time when they feel very small and alone.
The last time I remember truly feeling that way was in the 1990's when I was doing a lot of traveling by myself. Nothing makes you feel more small and alone than wandering in a strange country where you don't speak the language and don't really know what you're doing. Many times it was just me, my backpack, a map, and very little money.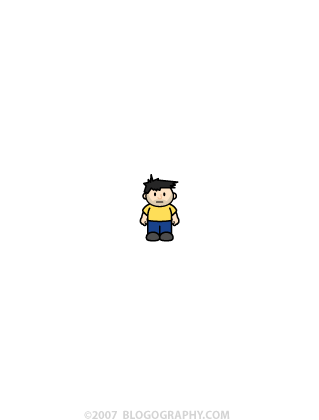 It was a different time. Blogging hadn't quite arrived. Social networking as we know it now didn't exist. Sure the internet was around, but it wasn't something you carried around in your pocket like today. The way I can best describe life back then is disconnected.
Now I'm never alone. Not really.
Even when I'm alone.
Thanks to the internet, I have friends around the world. Somebody I know somewhere is online at any given time and all it takes is a Tweet or a Facebook update to reach them. I'm hardly ever disconnected... even when I'm traveling in foreign lands far from home. I just pull out my iPhone and the entire world is at my fingertips.
Feeling "alone" for me now-a-days has radically changed.
It's no longer so much about me so much as it's about things around me.
Last year a movie came out called The Eagle. It was roundly savaged in the reviews. People really disliked the film. This was disappointing to me because I'm a fan of Roman Empire era books and movies and was looking forward to it. But I ended up skipping it. Who has time for bad movies?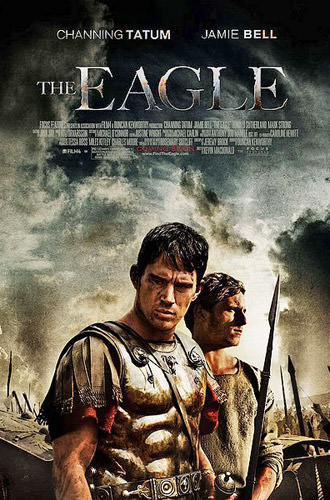 Tonight I wanted some background noise while working so I turned on the television. As I was whipping through channel after channel of nothing, I saw that HBO had The Eagle playing, so I left it there and went back to work. At least I wouldn't be distracted.
But slowly the movie sucked me in. I ended up really liking it.
And knowing that so many people hated it suddenly made me feel very alone.
I just didn't get it. Yes, the story was simple and straightforward, but it's well-crafted. It's beautifully shot. Good and evil aren't spelled out in black & white, but are subjective and interesting. The film is entertaining overall and even a bit touching in places. So... what's the problem? In an effort to understand what I had missed that was so loathsome, I started reading the bad reviews. I didn't agree with much of them.
A big deal was made over how Romans were played by Americans speaking English where the Brits were played by actual Brits speaking Gaelic. I guess it's odd, but it had an internal logic that was consistent, so I wasn't bothered. Many reviews criticized Channing Tatum's performance as "uninspiring." This was puzzling to me. His character at its core was disgraced and dejected, and I think that came across. Maybe he could have been a little more passionate as his quest came to a head, but even then I though his emotional detachment worked in the context of the character...
Tatum plays Marcus Flavius Aquila, a Roman Centurian whose father disappeared with the famous Ninth Legion in the wilds of Scotland, taking the the famed Eagle Standard (a symbol of Rome) with them. Aquila chooses to be posted in Britain in the hopes that he can regain his family honor there. But his military career is cut short when he is badly wounded by a hoard of invading Celts. While recovering, he hears rumors that the Eagle Standard has been seen in the North in the hands of the enemy. The film then becomes a buddy flick as Aquila and his British slave Escra (Jamie Bell) go on a quest to recover The Eagle so Aquila's family name can be cleared and Rome's honor can be snatched from the jaws of defeat. Some fighting and an encounter with "Seal People" ensue...
So I liked the movie and I'm pretty much alone in that.
Oh well.
Maybe I can commiserate with fans of the television show Chuck which aired its last episode tonight because not very many people liked it*.
Being alone together makes being alone not so bad!
*Including me. I frickin' hated the show Chuck. The only thing that could get me to watch an episode would be if the whiny little bitch Chuck Bartowski was killed in some horribly gruesome manner.