I used to take absolute joy in crushing my enemies and destroying people who have wronged me. I was also very, very good at it. If somebody was deserving of my wrath, I would do almost anything to make it happen. I would call in favors long forgotten. I would orchestrate any needed scenario. I would facilitate any action. I would pay any price. And while I'm not saying I would ever be the cause of any physical harm, my vengeance could be terrible and have horrifying consequences for anybody who dared to screw me over.
But then one day after a particularly nasty revenge scenario, I realized the only person I was hurting was myself.
Ha ha... just kidding. That's lame.
Actually what happened was that I took a moment to do a victory dance after a particularly nasty revenge scenario and suddenly realized I was genuinely afraid of myself.
The person who was capable of what I had done was not somebody I wanted to be.
Which means that I actually was hurting myself after all. Which is still lame, but at least it's lame for a cool reason.
That was twenty years ago, give or take.
Since that time, I've had exactly one relapse.
I'd like to say that I'm not proud of what I had done, but that would be a total lie. The only thing I'm proud of is that I didn't go any further than I did. Because, heaven only knows, they certainly would have deserved it.
But I didn't deserve to have to live with it.
Except now I've been working my guts out while catching up on the past couple episodes of ABC's Revenge starring the brutally hot Emily VanCamp, and I'm starting to have second thoughts...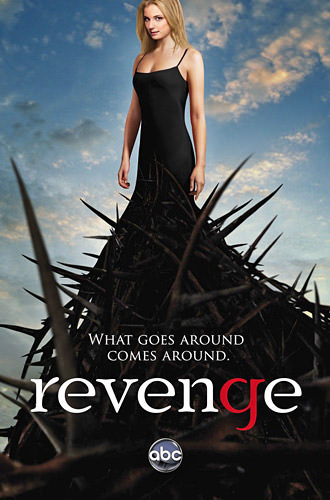 On television, everybody is having a great time dishing out wrath and vengeance.
That could totally be me!
All I have to do is sit back and wait for somebody truly deserving to come along. Given my luck, they'll be here soon enough.
Darnit anyway.