I have no idea where the week went. Lately it seems as though I jump from weekend to weekend with everything between being nothing but a blur of non-stop work.
While working at home, I like to have some background noise going on. Usually it's the television or a DVD I've seen a million times. My current drug of choice is "The Science Channel" which is now called simply "Science" and which I have renamed "The We're All Going to Die Channel"...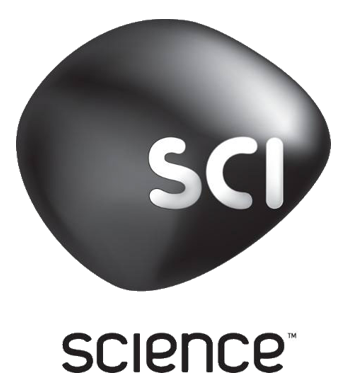 There's actually quite a variety of shows on the network, but it seems a lot of them are sneaking in a deadly surprise. I'll be sitting in front of the television working, half-paying-attention to some show that's on, when all of a sudden I hear "...ending all life on earth" or "...destroying the planet" or ...devastating our world and everything on it. I'm guessing because 2012 is just around the corner and a lot of people have armageddon on their mind.
It usually goes like this:
Science tells us that INSERT INNOCENT HISTORIC SCIENCE FACT. If this CONTINUES/HAPPENS/HAPPENS AGAIN, then INSERT SCIENTIFIC THEORY, which would mean INSERT GLOBAL CATASTROPHE and we're all going to die!
Some examples...
Science tells us that the moon is drifting from earth. If this continues, then the earth's axis of rotation could become unstable, which would mean extreme catastrophic shifts in weather all over the planet and we're all going to die!
Science tells us that earth has a violent history of collisions with asteroids. If this happens again, then the resulting impact could cause firestorms across the planet, which would mean soot and ash blanketing the earth and blocking out the sun and we're all going to die!
Science tells us that earth has a number of "super volcanoes" just waiting to blow. If this happens, then huge sections of the planet could erupt in a chain reaction, which would mean global earthquakes and tsunamis ravaging the earth and we're all going to die!
And it goes on and on. Everything from "man-made super viruses" and "nuclear winter" to "running out of clean water" and "Mars leaving its orbit and crashing into the earth"... but, no matter how you slice it, we're all going to die!
And it will be a spectacular and awesome event.
I, for one, am totally psyched! Who says science can't be fun?