Hero worship is a strange thing.
Mostly because people who don't have the same hero as you will never understand it. And believe me, I get it. I have a friend who worships the singer Adele. Can't get enough of her. Listens to her music constantly. Would sell their should to attend an Adele concert. Of course, I don't understand it at all. Sure Adele seems to have some talent, but I can't stand her music. Every time Rolling in the Deep is playing, I just roll my eyes because listening to it makes me want to stick my head deep into a microwave.
So when I tell people that I worship Steve Jobs and they roll their eyes at me, that's okay.
I've been getting the same reaction for 27 years...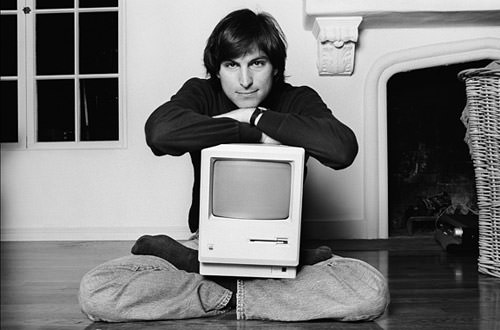 Of course I knew of him before then. He (along with Steve Wozniak) was already famous in 1979 when I got my hands on an Apple ][ plus. But it was his legendary introduction of the Macintosh on January 24th, 1984 that make me such a big fan. This was a man who believed in changing the world but, unlike so many, he actually did stuff to make it happen.
And my hero worship of Mr. Jobs never abated. No matter where he ended up. Even his time away from Apple while heading up NeXT was an amazing era to be a Steve Jobs fan. And, naturally, things only got better from there...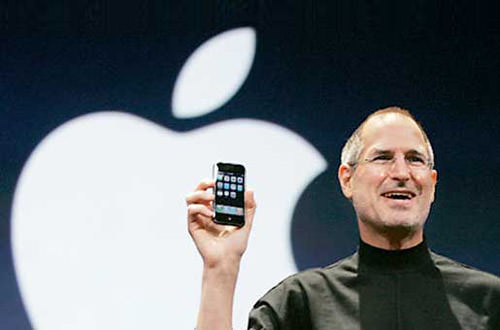 Now that he's stepped down as CEO of Apple, my feelings haven't changed.
His legacy there will touch every product that comes out of the company... and untold other companies... for decades to come.
Speculation is that Steve Jobs left his position because of his continuing health problems. I can't imagine him leaving otherwise, so all I can do is reiterate my best wishes for his recovery. And be grateful that he'll still have a voice at Apple as Chairman of the Board for the company.
Because I am now, as I have been for most my life, an "Apple Whore to my Core."