The second issue of Thrice Fiction Magazine was completed this weekend. There are a few small details to wrap up that we're trying to get resolved as quickly as possible, but hopefully it'll be ready to launch in a day or two. Everything turned out seriously awesome, so RW and I can't wait for everybody to get their retinas on it.

In the meanwhile, I'll go ahead and tease you with the cover like RW did yesterday...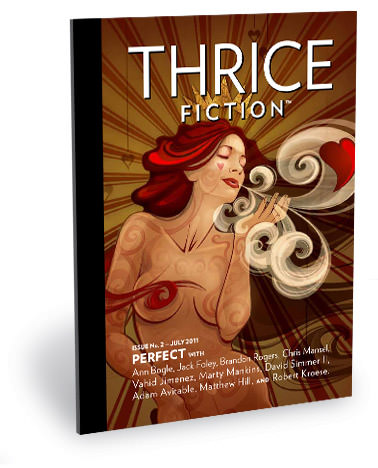 Yes. Yes, I know. Beautiful, isn't it?
The incomparable Echo Chernik allowed us to use her amazing art on the cover. Just like the theme for the issue, it's perfect.