This past week the Mad Magazine blog has been celebrating the 50th anniversary of one of their most enduring and beloved features... Spy vs. Spy! Sadly, the strip's original creator, Antonio Prohías, died in 1998, but his brilliant creations have lived on. When I was a kid, I loved Spy vs. Spy. It was clever and, even more important to me at that point, extremely well-drawn. It was also one of my favorite parts of Mad and I collected every Spy vs. Spy book, sticker, toy, and game I could find.
And last night, in celebration of the anniversary, I read through my copy of Spy Vs. Spy: The Complete Casebook. The cartoons never get old, and hold up very well from even their earliest days.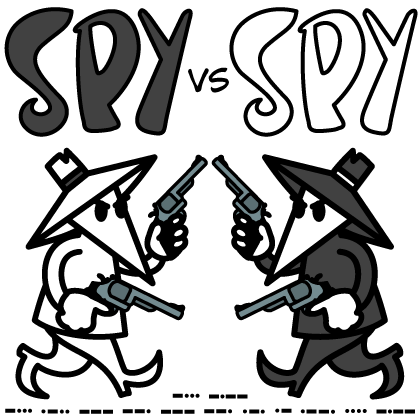 Apparently, Ron Howard is developing a Spy vs. Spy movie! I have no idea how that would work, but I admit to being intrigued. Animated? Live-Action? COMBINATION?!? Only Opie knows for sure.