And the day has finally arrived.
Way back in May of last year, RW kindly invited me out to his place for a dinner featuring his delicious homemade pizza. Under a flawless blue sky while drinking beer and talking about nothing and everything, he mentioned his past work in the "zine scene" and his love of writing fiction. On the train back to my hotel that evening, again on the flight home the next day, then again on a near-daily basis for the next six months, one thought consumed me... I used to love writing stories, what happened?
Thus Thrice Fiction magazine was born. And since it was all RW's fault, I made him sign-on as co-conspirator and editor. It was, after all, the very least he could do.
That was back in November. Nearly five months later, and with the help of some great people (and good friends), we finally launched our first issue today...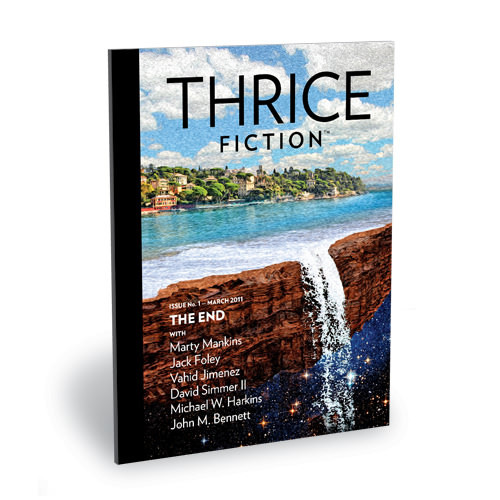 You can learn all about it over at ThriceFiction.com! (and download it for FREE!)
You can also LIKE us on Facebook!
And now I have to finish packing my suitcase. One of my "favorite" things to do...