Um. What the heck is happening back home?
Reading the news, it looks as though stupidity has escalated at an alarming rate after I left. Just when I think blatant dumbfuckery has reached its peak, I see that a Christian minister is planning on burning the Qur'an. Forget about the fact that this kind of thing is categorically wrong on every possible level, the people behind this travesty are obviously clueless morons who have no understanding of the consequences of their actions.
The vast, vast majority of Muslims are kind, thoughtful, caring, and wholly wonderful people who want nothing more than to live their lives and practice their faith in peace. Just like most everybody else. But when idiots attack their faith... by ohhh... I dunno... burning their most sacred texts... shit is going to happen. Just like it would for most religions.
Stupidity like this puts American lives in danger. Not just our troops who are serving in Islamic lands, but pretty much ALL of us everywhere. If there is no respect for peoples of all faiths (particularly from those who are leaders of those faiths) then there's no respect for the people who follow them. Without respect, there can be no understanding. Without understanding, there can be no acceptance. Without acceptance, there can be no peace.
And yet I'm sure everybody will still be all shocked when the retaliations hit.
In the meanwhile, I'm going to try and enjoy my vacation the best I can in this sick, sad world.
The symbol of Barcelona would have to be Gaudi's masterpiece... the still unfinished Sagrada Família church. To be honest, it looks much the same as it did when I was last here five years ago, but I'm sure much progress has been made...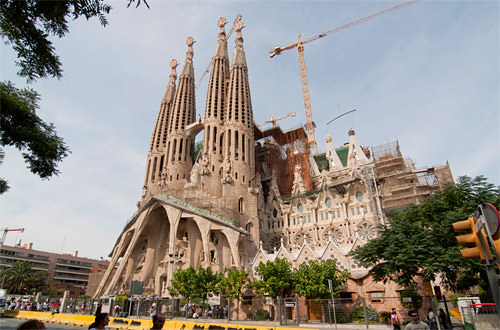 The interior is just as breathtakingly beautiful as I remember it...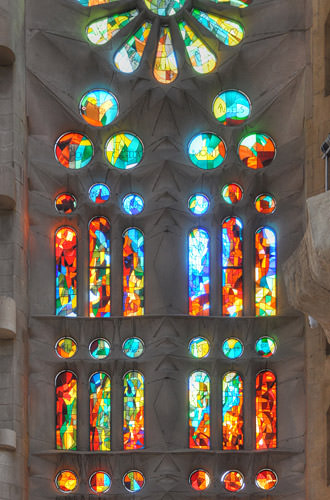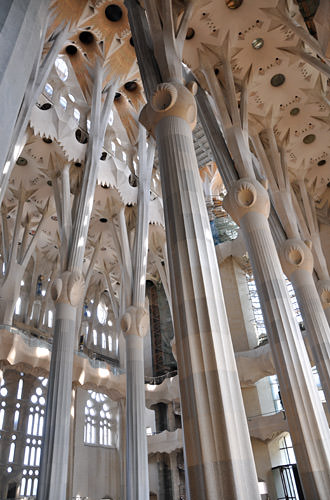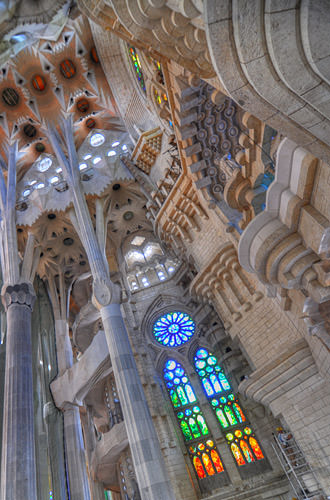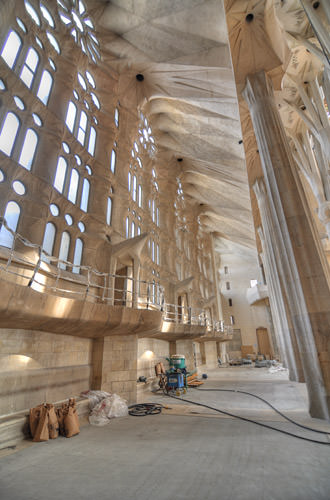 And, despite my fear of heights, of course I had to go up one of the towers...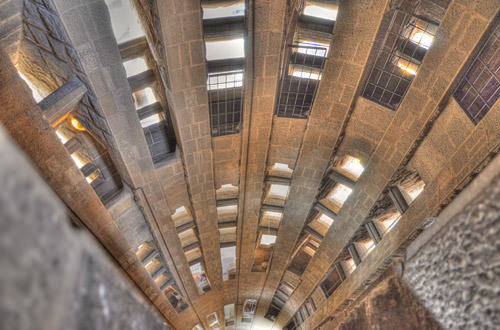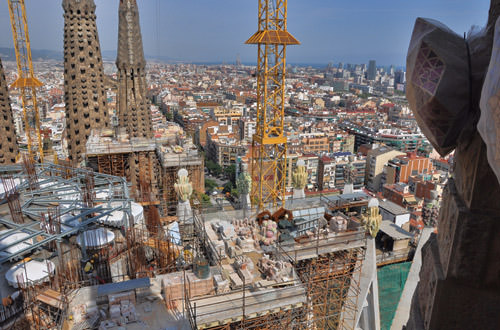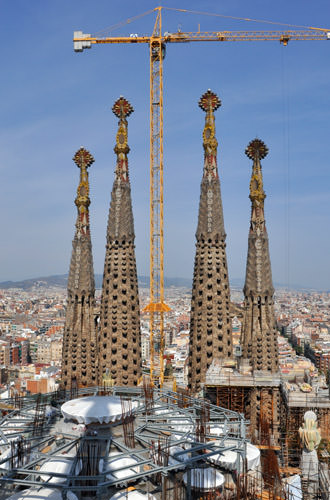 After my pilgrimage to Sagrada Família, I wandered around a bit until I found myself at Parc Güell, another site of Gaudi genius...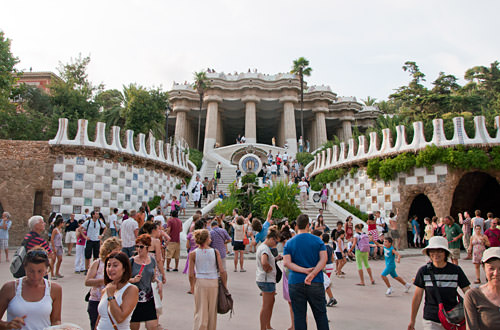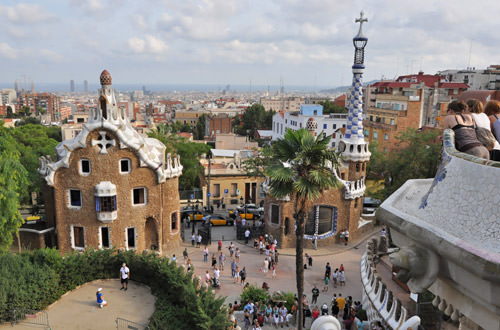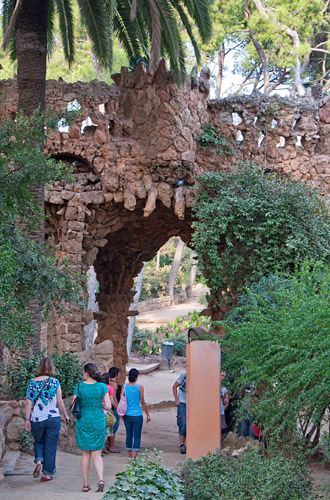 Hmmm... that looks kind of like Castle Greyskull!
Dinner was at the Hard Rock Cafe, because I just couldn't help myself.
Tomorrow? More of the same, I'm afraid...