This Bullet Sunday is my last before I leave this Saturday. Bullet Sundays 198, 199, and 200 will be written while I'm on vacation. I'm happy just thinking about it. But happiness, as always, is tempered by sadness...

• Dreaming Machines. I was profoundly sad to learn that the brilliant animation director Satoshi Kon had passed away earlier this week from pancreatic cancer. As the man behind Millenium Actress, Tokyo Godfathers, and his brilliant tour de force of the imagination Paprika, this is a terrible loss to Japanese anime fans around the world.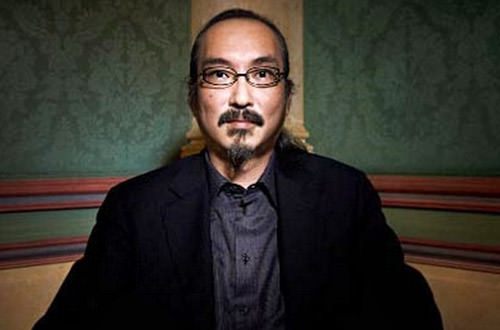 "The 24-bit eggplant will be analyzed!"
••• IF YOU READ ONLY ONE THING FROM THIS ENTRY, PLEASE READ THIS! •••
Even if you dislike Satoshi Kon's movies. Even if you don't like Japanese animation. Even if you have never heard of Satoshi Kon. Even if you don't care about any of this... you must... MUST read the translation of Kon-san's final words, which his family generously posted on his blog. Because when it comes to facing mortality with a grace and dignity above and beyond what you could ever dream a human being is capable of, this is it. Satoshi Kon's letter is about as inspiring a message as you'll find, and his words are some of the most beautiful I have ever read.
Click here for Mr. Kon's final words (in English).
I am heartsick over the fact that he did not live to finish the production of his latest film, Yume Miru Kikai ("Dreaming Machines") which was sure to be yet another work of genius. I am hopeful that Masao Maruyama of Madhouse Animation manages to "figure everything out" and complete the film in Mr. Kon's absence. Given their past collaborations, I have ever confidence in Maruyama-san to carry out Satoshi Kon's vision and create a movie worthy of his legacy.

• Paprika. And just because I can't express in mere words what it means to lose a man of such boundless imagination and sublime vision as Mr. Satoshi Kon, here is the crazy-ass trailer and genius opening credits for his film Paprika. Crank up the volume, because the stunning soundtrack by Mr. Kon's frequent collaborator, composer Susumu Hirasawa, is worth a listen...
Rumor has it that director Wolfgang Petersen (The NeverEnding Story, In the Line of Fire, Outbreak, etc.) is working on a live-action version of the film. Heaven only knows how he'll manage it, as Paprika has imagery that doesn't seem as though it would work in "the real world"). Personally, I think a live-action adaptation of Paprika has already been made with Christopher Nolan's Inception, which is a very different film, but operates along the same ideas.
Rest in peace, Kon-san, you will be missed.

• Alas, MacGruber. One of my favorite performers on the current Saturday Night Live line-up, Will Forte, has announced he will not be returning for another season of the show. Now, I'm firmly of the opinion that SNL started tanking after Eddie Murphy left, and then went on a full-on decline once Phil Hartman left... but I still watched because there were occasional flashes of brilliance. Will Forte was responsible for many of them...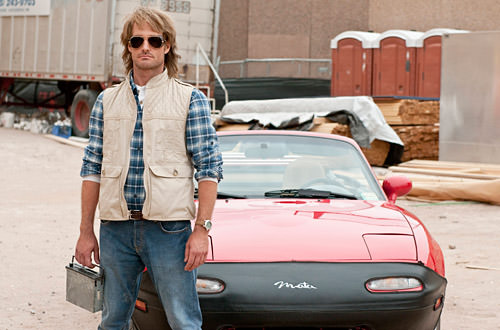 So long, MacGruber... you will be missed.

• Unloading. If I've depressed you with my first three bullets, I'm sorry. For a dose of funny to cheer you back up, check out the Madge & Dave podcast where they unload on pop culture with style. Well... not so much "style" per se... but they do unload.

• Booky. DK Publishing produces some of my favorite books. Their visual travel guides are the benchmark by which I judge all others. Their visual history titles redefine how interesting our past can be presented. Their visual art and architecture volumes can make a fascinating subject even more amazing. But my favorite thing they do is their pop culture visual guides for such worthy subjects as comic books, television & movies, toys like LEGO, and... STAR WARS! Their amazing reference works and brilliant cut-away guides has added depth to the Star Wars universe in more ways than a fan could hope for. Their latest visual title is sheer genius... Star Wars: Year by Year...
What makes this book so great is that it's about the things both surrounding and involving the Star Wars films. Influences, comics, games, books, interviews, production notes, television shows, posters... anything and everything... all taken year by year. It's a fascinating look at all things Star Wars that no fan can miss.

And now... I'm off to try an fit 16 days of clothes into a suitcase...