It's a boring day for Bullet Sunday, but here it comes...

• Read. It's no secret that I'm a huge fan of the Curious George. It was George who ignited my life-long love of monkeys, and his books remain some of my favorites of all time (the best being Curious George Goes to the Hospital. For this reason, I was happy to see that the Library of Congress was using him to promote reading with a series of cool ads...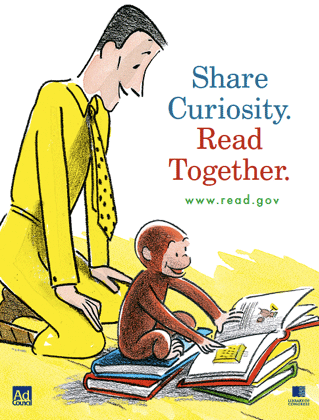 Books come and go, but the classics are forever.

• Digital. As a long-time fan of comic books, there's something... wrong... with the idea of reading them digitally on an iPad or computer screen instead of the wonderful tactile experience of flipping through the pages of a book. But, after downloading a bunch of freebies on my mom's iPad using the Comixology app, I have to say... I'm almost convinced. I'm growing to love the effortless navigation, brilliant colors, and distraction-free panel-by-panel "Guide View" that leads you through the stories. As if that weren't enough, you can store a lot of comics on a digital device, which beats having to lug around stacks of books and finding room to store them all...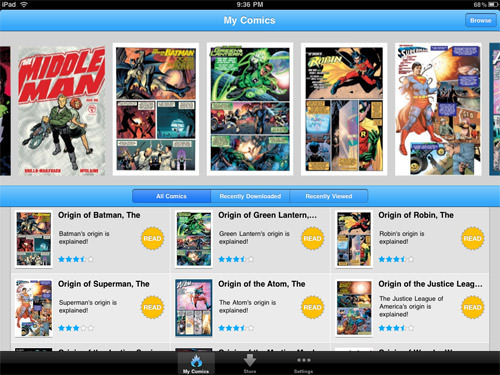 However... pricing and availability sucks ass.
Take for example the acclaimed Vertigo series Y: The Last Man. I've never read the series, but have always wanted to. The first issue was FREE on Comixology so I snapped it up and was immediately hooked. I wanted more. So I click on the "Full Series" button only to find this...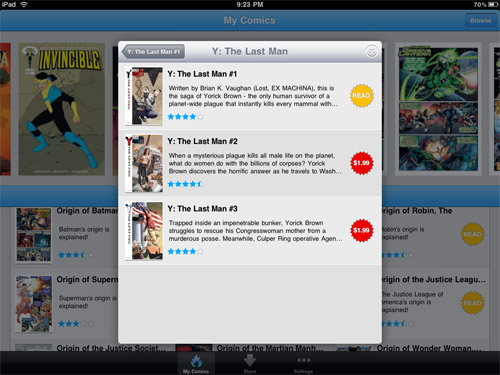 WTF?!? They have just THREE issues of a SIXTY issue series... FOR A DOLLAR-NINETY-NINE EACH!! Even if the entire series was available, who is going to pay $120 when you can get PHYSICAL COPIES of all ten trade paperback volumes for $90? Heck, you can get all the OVERSIZED DELUXE HARDCOVER volumes for $100. This is insanity. Nobody wants to pay more for less. No printing. No shipping costs. No distribution. No retailer markup. No resale value. Nothing extra or special. Except the price, which just sucks. I would gladly pay $60 for the entire digital series, I may even pay $90, which is what the trade paperbacks would cost me. But $120? Screw that. Especially since there's no guarantee they'll ever release all the issues for digital sale in the first place. If this is the future of publishing, count me out. EPIC FAIL!

• Emmy. To the surprise of absolutely nobody, Betty White won an Emmy for her hilarious guest host performance on Saturday Night Live...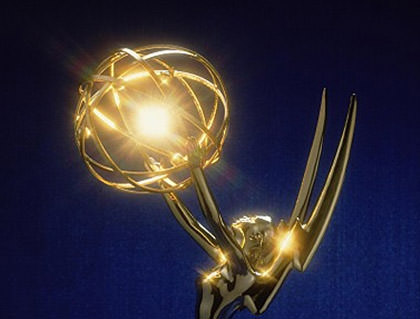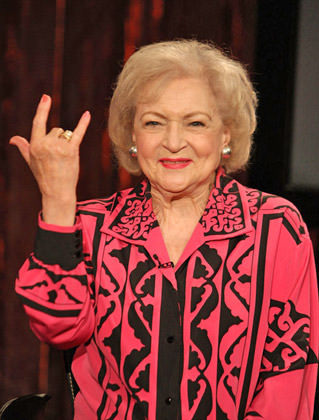 To this day, I remain astounded at how she cut no corners... she appeared in every sketch, plus an SNL Short, plus all the MacGruber interludes plus Weekend Update. Truly one of the hardest working people in show business (she just signed on for a TWO-book deal!), this is Betty's fifth Emmy win and she deserved every bit of it. As always, I can't wait to see what she'll do next.

• Miyazaki. Good news for fans of Hayao Miyazaki (perhaps the greatest animator in history). Despite saying he was going to retire years ago, a recent interview revealed that he has no plans to retire. In fact, he's planning two films and is musing over a sequel to his underrated gem, Porco Rosso...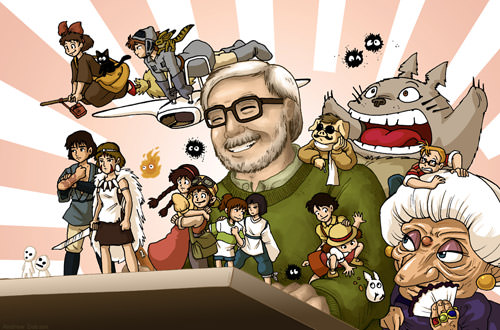 When I flew to L.A. and met up with Howard for a rare live appearance of Miyazaki-san discussing his career, I thought it was a kind of "retrospective farewell," and am happier than words could express that this is not the case. Next up, Karigurashi no Arietti (The Borrower Arrietty) based on Mary Norton's 1952 novel The Borrowers...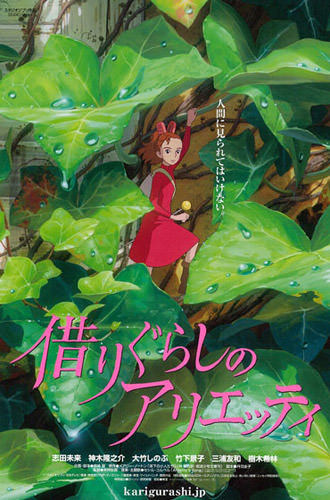 If there's anything you can rely on, it's that this movie will be yet another awesome Miyazaki work of art.

• Eggs. My fried egg sandwich was delicious. So far so good... but salmonella can take up to three days to incubate, so I could have a diarrhea explosion any minute now. I'll keep you posted.

Annnnd... I'm spent. This is going to be a loooooong week.