I am not a big fan of the new "Dr. Who" as portrayed by Matt Smith, but when I saw that last week's episode was pretty much being billed as "Vincent van Gogh, Monster Slayer" I had no choice but to set my DVR to record it. Vincent is one of my most favorite artists, responsible for my favorite painting of all time, and the idea of seeing him doing cool stuff in Dr. Who was too much to resist.
I was not disappointed. SPOILERY STUFF AHEAD, if you haven't seen it yet!
Admittedly, my expectations were pretty low... mostly because I fully expected van Gogh to be treated as a novelty throw-away character who was done all wrong. Imagine my surprise when a real effort was made to portray him in a sympathetic and realistic manner. Kudos to writer Richard Curtis for a great script!
The episode did indeed end up being a monster hunt, but that was almost secondary to Vincent's real-life story of torment and unappreciated genius, which was the real focus of the story...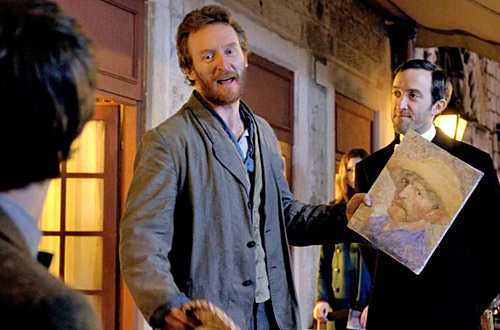 The casting was perfect, as they managed to not only find an actor (Tony Curran) who resembled Vincent van Gogh, but was also talented enough to play the more subtle intricacies of the tortured artist...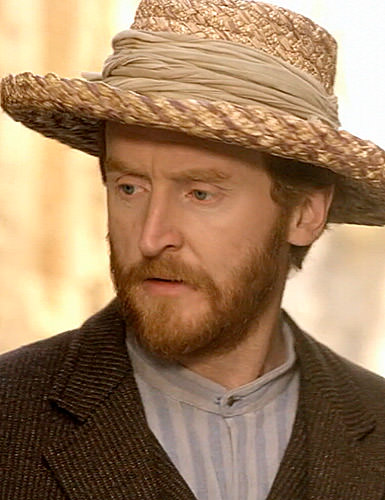 The production values were amazing, as they faithfully recreated the world that Vincent inhabited, including his room at Arles...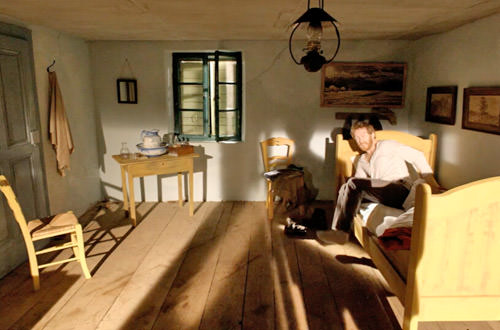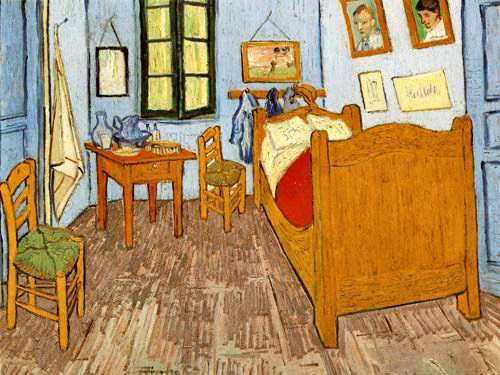 No detail was too small, as the set designers even added a few touches to make everything seem like Vincent actually could have lived there. Like occasional glimpses of the irises and sunflowers that inspired so many of Vincent's paintings...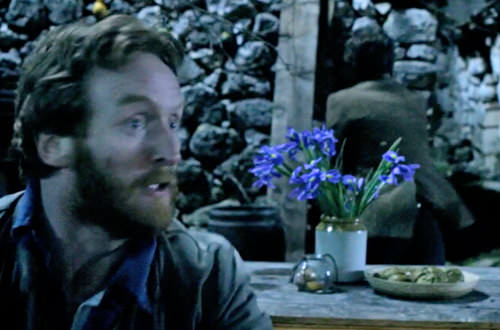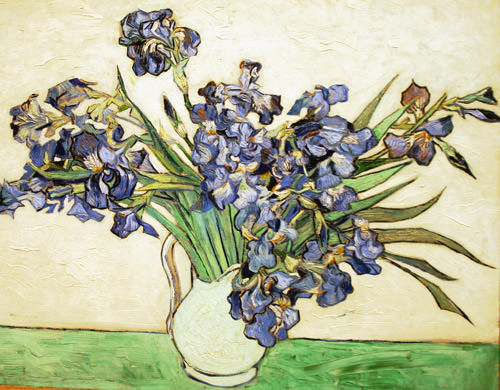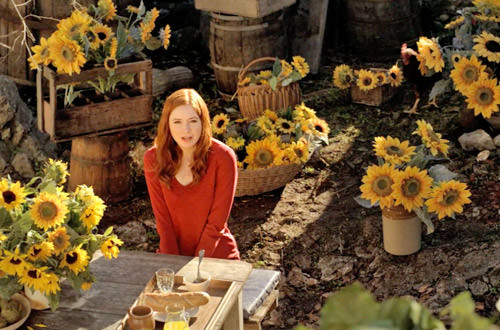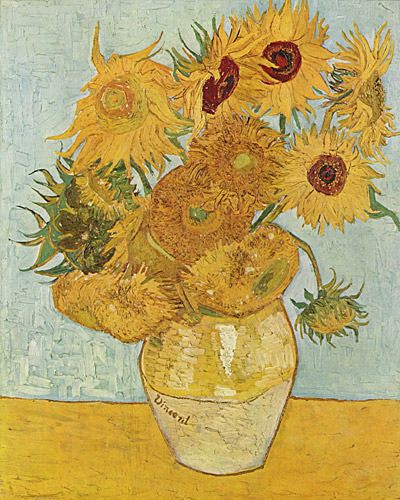 And I thought it was utterly fantastic how they took the time to explain the wonderful way that Vincent sees the world. It was like an art appreciation moment...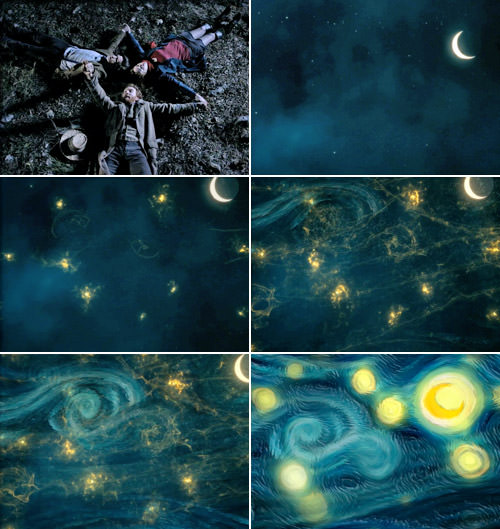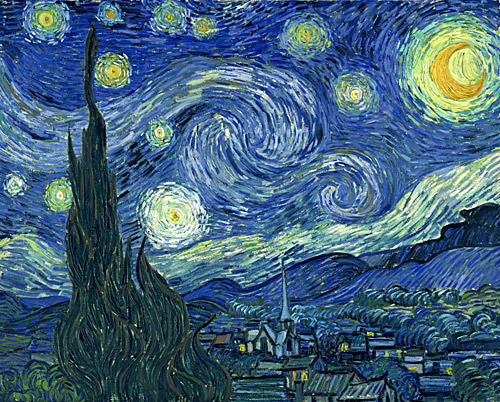 But it was the ending that made the show so sublimely awesome.
The Doctor, feeling sad that Vincent lived a life of depression and pain in a time when his every effort as an artist was rejected, decided to show him a glimpse of the future. A quick trip in the TARDIS later, and van Gogh gets to see that one day he will be regarded as one of the world's greatest artists. It was a magical scene that righted a terrible wrong, and has to be my feel-good moment of the year so far...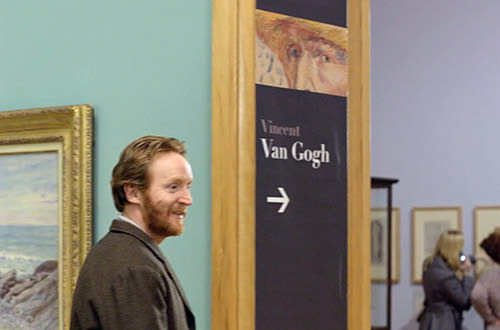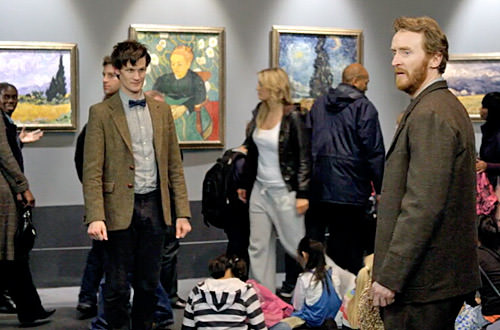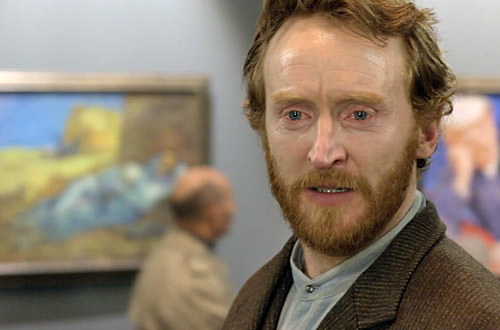 And then came Vincent's moment of vindication when The Doctor arranged for him to overhear what people thought of his work...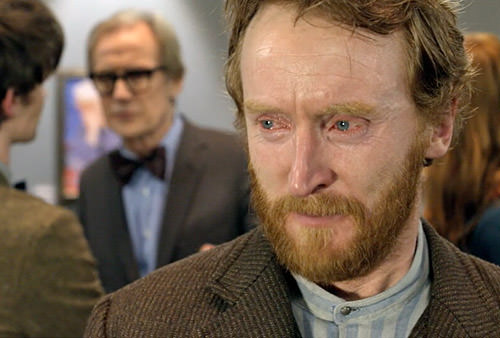 Listening the museum curator (played by the ever-awesome Bill Nighy) talk about Vincent in a way that could have come from my own brain was an almost surreal experience...
"In a hundred words, where do you think van Gogh rates in the history of art?"

"To me, van Gogh is the finest painter in the world. Certainly the most popular great painter of all time. The most beloved. His command of color is magnificent. He transformed the pain of his tormented life into ecstatic beauty. Pain is easy to portray. But to use your passion and pain to portray the ecstasy and joy and magnificence of our world... no-one had ever done it before. Perhaps no-one ever will again. To my mind, that strange, wild man who roamed the fields of Provence was not only the world's greatest artist... but also one of the greatest men who ever lived."
Alas the ending was bittersweet but, where Vincent Van Gogh is concerned, it pretty much had to be...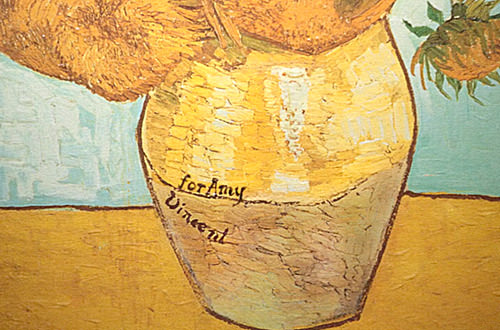 The entire episode was like a love letter to Vincent van Gogh and his beautiful art, and I loved every minute. Even when he was fighting monsters. Highest possible recommendation. If you didn't catch it on BBC or BBC America, you can grab it on iTunes (well, in the US you can... other countries may vary).
Many thanks to Steven Moffat, Richard Curtis, Edward Thomas, Tony Slater Ling, and everybody else who had a hand in this wonderful episode.