Today's word in the TWENTY/TWENTY meme is "promises."
About the only promise I feel like making right now is that I will never, ever eat another Hot Pockets product again. Last night after eating their Three Cheese "Stuffed Crust Pizzeria" pockets for dinner, I ended up about as sick as I've ever been. It was if my insides decided to explode non-stop from both ends, with paralyzing cramping as a bonus. I felt like I was going to die which, given the agony I was enduring, would have been a blessing...
I was still not fully recovered this morning. So I guess what they say about Hot Pockets is true. So horrible.

Anyway... this is supposed to be a photo meme, so here you go...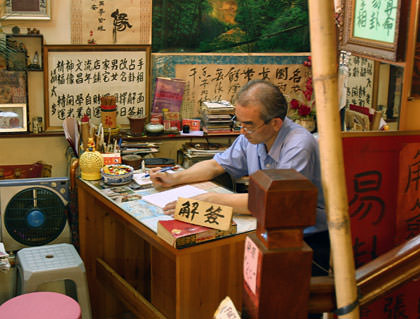 This is a photo of Master Fortune Teller I visited in Hong Kong Central. I asked him how long it would be before I returned to Hong Kong, to which he promised "next year."
That was in 2005.
I haven't been back since.
So much for promises.
Which is a shame, because I really like Hong Kong, and would very much like to visit again. If, for no other reason, so I could eat buttery McCorn and FRIED McPies again...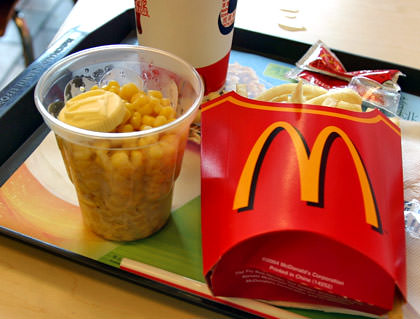 Mmmmmm... FRIED McPies!