Since I knew I'd be busy this morning, I did most of my exploring when I got into the city yesterday evening. I've been to Berlin three times before, but really only played tourist the first time. Unfortunately, most of my photos from that visit have disappeared, so I my main goal was to revisit the places I had been previously and snap some pictures to retroactively fill in the blanks. This included such spots as the Kaiser-Wilhelm Memorial Church, Brandenburg Gate, St. Hedwig Cathedral, Gendarmenmarkt, Checkpoint Charlie, etcetera etcetera...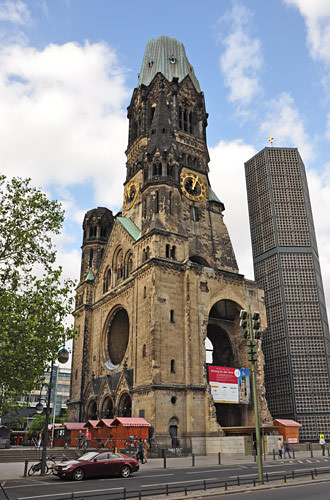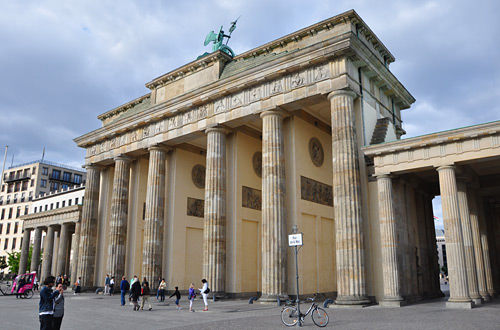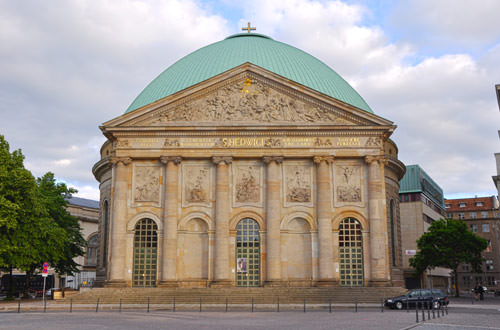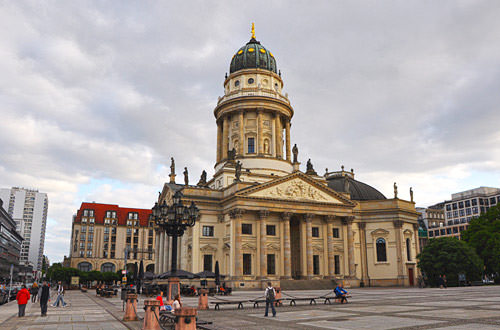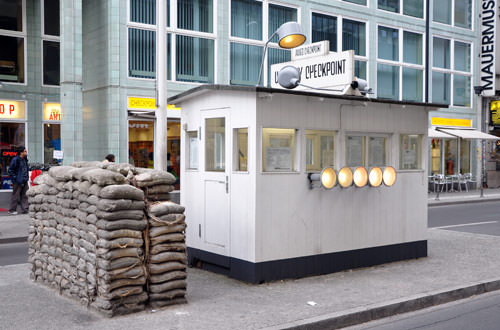 I also added the Holocaust Memorial, which I hadn't seen before...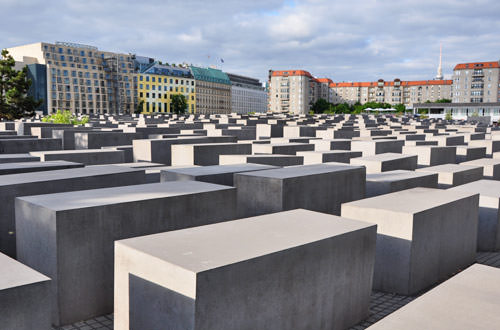 Another new sight in the city... iPad advertisements. I am not exaggerating when I say that it is impossible to walk anywhere in Berlin and not have iPad staring at you. The ad-buy must have been hugely expensive, but there's no denying the effectiveness of covering every available space on streets, train stations, bus stops, and even multiple buildings with iPad...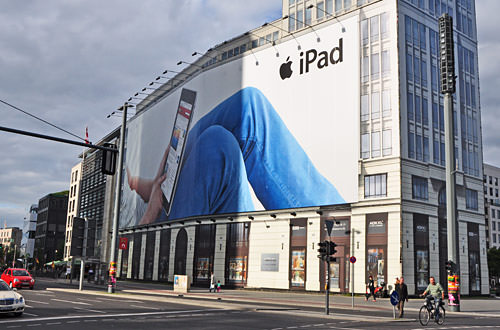 And, of course, I had to make time for the new Hard Rock Cafe, which has been moved to a much better location right on the Kurfürstendamm. Despite being one of the newer-style "lacking-in-memorabilia-hipster-lounge-type" properties, I have to admit it's very nice. Not to say it couldn't use a bunch more cool pieces of memorabilia to make it a real Hard Rock... it definitely could... but so far as restaurants go, it's pretty sweet...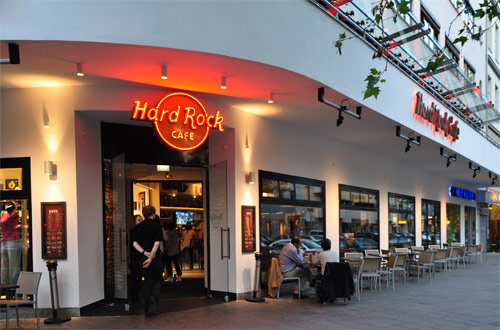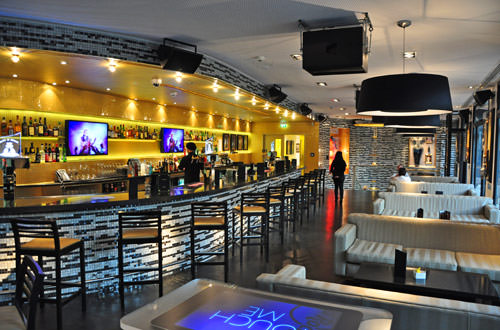 Just as in the Netherlands, World Cup Fever is crazy-serious in Berlin. Most of the Germany supporters restrain themselves to face-paint, hats, flags, and the occasional horn-blowing. Those supporting teams outside of Germany are an entirely different animal. They drive through the streets screaming their heads off and honking their horns continuously. I understand team-spirit, but it's fucking annoying to be subjected to this crap. The biggest offender seemed to be Ghana (who ended up winning their game 1-0, so maybe being annoying works)...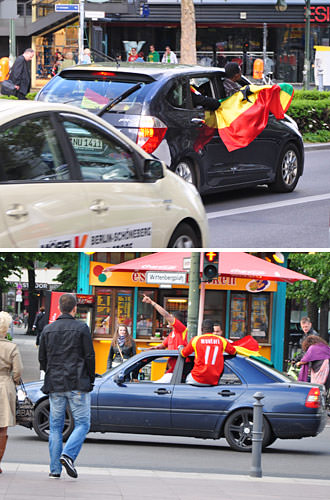 Germany won their match 4-0 against Australia, so there were many happy celebrations in the streets of Berlin. Somehow, I still managed to get a good night's sleep.
After finishing work this morning, I wanted to go to the Gemäldegalerie Museum (housing many amazing works of art from the European Masters), but it's closed on Monday. Instead I wandered back to Brandenberger Tor to see if I could get a better photo of the Quadriga sculpture that sits on top...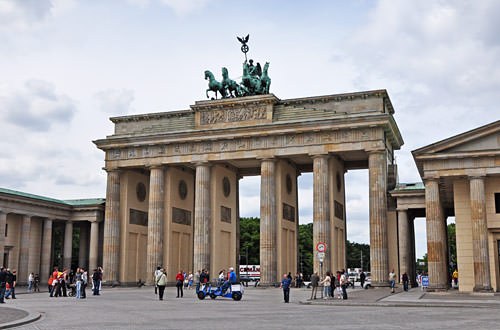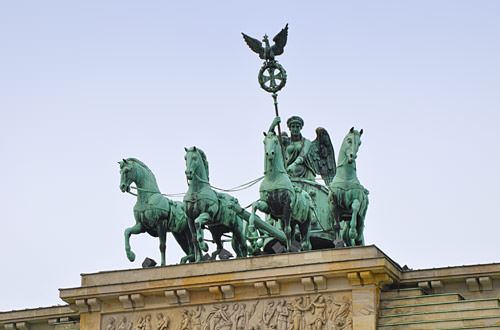 Mission accomplished. All that was left was to head back to Berlin Hauptbahnhof (Main Train Station) for my trip back to Amsterdam. The beautiful glass and steel structure makes it hard to take a bad photo of the place...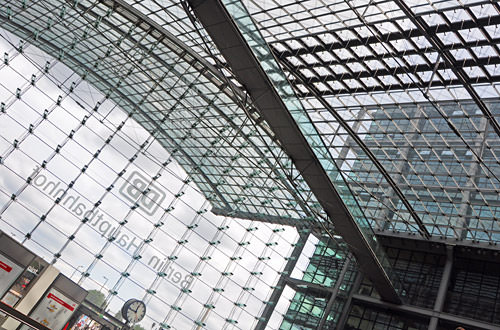 One of the best parts of being in Germany is eating Spritzringe donuts (of which I am a big fan). It doesn't get much better than that!
Or does it? Because this time I happened across MINI-SPRITZRINGE!!!...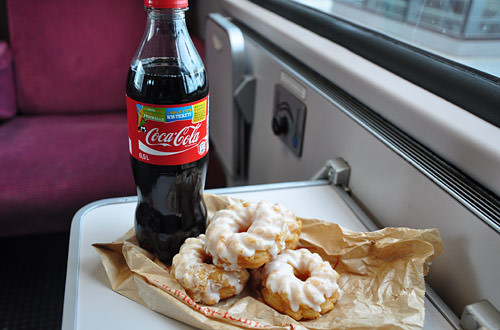 Cutest. Donut. Ever.
Four days in Europe hardly seems adequate, but that's all she wrote for me this time.