Bullet Sunday from Chicago! It's a good place to be!

• Lost. When the television phenomena known as Lost debuted, I was a serious fan. I obsessed over the show and was lauding it as "genius" with each new incredible revelation and juicy mystery. It was everything I loved about television come to life. But then, somewhere in the middle of Season 2, I slowly began to realize that the the show was all smoke and mirrors with no substance whatsoever. It was nothing but mystery on top of mystery, and the writers were quickly building a house of bullshit from which the show would never escape. They just kept piling on "cool stuff" until NO resolution would ever be worth it. So I gave up the show. Every once in a while I'd tune in because people would tell me how awesome it was getting, but all I ever saw was more shit being dropped on a big box of bullshit...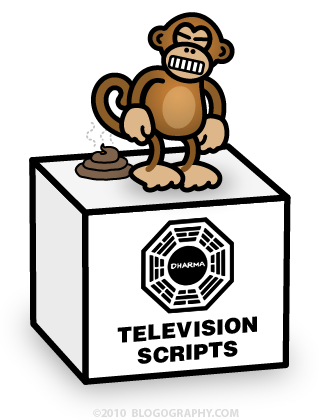 And so tonight, after a lovely dinner out in the 'burbs, I got back to my hotel where the final episode of Lost was nearly over. So I decided to watch. I decided that if I liked what I saw, I'd admit I was wrong all along and go back and watch everything I missed.
Except I wasn't wrong. In my humble opinion, it was the single biggest wimpy cop-out bullshit of an ending the writers could have possibly come up with. It just validated my belief that they really didn't know what the hell they were doing, which is why they kept adding "cool shit" to distract everybody and keep the audience watching. That would have been fine, except you have to be able to really deliver at the end. And they didn't. So when I hear how show-runners Damon Lindelof and Carlton Cuse imply that they knew what was going on all along, I think they're either A) LYING, and just slapped on some lame shit that "explains" nothing and everything at the same time... or, B) THE WORST WRITERS EVER that they think THIS was a worthy end to a six-year investment of people's time. I'm not saying that every detail had to be wrapped up and explained at the end, I'm just saying that, ultimately, the end has to be a satisfying conclusion to everything leading up to it, and I didn't see that.
Whatever the case, I thank heavens I never wasted any more time with the show than I did.
And yet, if there are fans who loved the show and felt the ending was perfect... more power to you! Not everybody has to like the same things, and so congratulations on getting what you wanted out of Lost.

• Grey's. If there's one guilty pleasure of mine to be found on television that's NOT Lost, it would be Grey's Anatomy. Overall, despite some very notable set-backs and other stupidity (e.g. Dead Denny), I find it to be highly entertaining. Somehow, the writers are always managing to come up with these clever twists and interesting stories that keeps moving everything forward.
Except for the season finale last week, which was a total load of crap. What kills me is that the premise was outstanding. Genius, even. But then the writers got lazy and stupid and just decided to fill time with scene after scene of characters going into needless fits of hysteria. It was enough to make me want to bitch-slap half the cast through my television. Maybe two hours was too much time to fill... I just don't know... but by the time they finally got to the end, I was to the point where I never wanted to watch the show ever again. Not exactly the best way to wrap-up a season.

• Kinda. This afternoon I was lucky enough to have RW (of 1 Step Beyond fame) invite me out for his own recipe "Kinda Mediterranean Pizza" with him and Mrs. RW...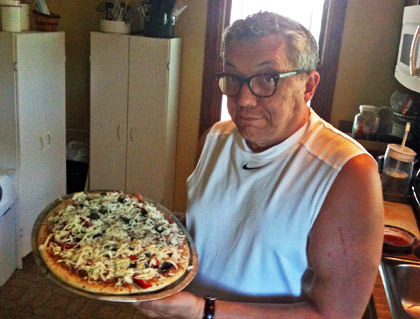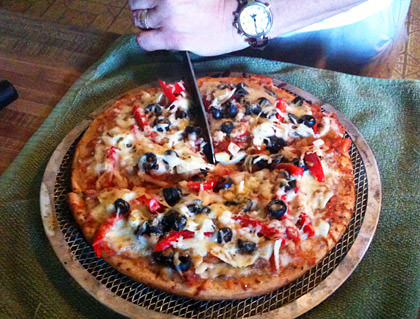 Just as he claimed when he published the recipe, it was fucking delicious. I think the secret must be his homemade Carrettiera Sauce, because it adds a lot of flavor while managing to keep things light and fresh (which makes me wonder how many other ways it could be used). Most definitely worth your time to make... especially since he has a step-by-step guide free for the taking.
You'd think that hanging out drinking beer and talking with friends on a beautiful Chicago day would be enough... but RW had to go and make awesome pizza too. The bastard. How can I in good conscience order out from Dominoes when I have friends over? I can't! From now on I'm going to have to go to the extra effort to buy frozen pizza and pretend like I made it! Thanks a heap, RW!

• Interview. Many thanks to Troy of Blue Goo Ate My Mom fame for giving me a heads-up to the great interview with a-ha posted over at CBC's Q Uncut. It's well worth a listen, even if you never heard of the band after Take on Me disappeared from the airwaves. They went on to a lot of great music, and the interview helps North Americans get "caught up" with all the things we missed...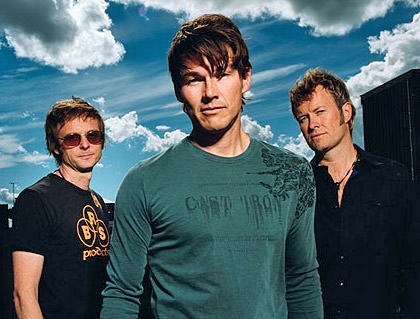 Though Minor Earth Major Sky is probably my favorite a-ha album, their latest (and last) album Foot of the Mountain is exceptional, and harkens back to the sound that made them famous. Sadly, stupid-ass record labels have tied up the distribution rights so you can't buy the album in the USA unless you pay for an import, but a good (but incomplete) "singles" collection is for sale on iTunes.

And now, I suppose it's time to get some work done. What else is there to do on a Sunday night?