My flight out of Bucharest wasn't until 3:00, so I decided to hire a driver into town and visit the National Museum of Art of Romania. They are famous for their medieval art, which is great, but I've seen so much medieval art that it's all kind of blending together for me. What I was really interested in was their modern art wing, because I'm not very familiar with many Romanian painters in the genre. I wasn't expecting much, but it would give me something to do until my flight.
The traffic in central Bucharest was brutal, largely because of a teacher's strike going on. At first I was worried that I had made a mistake...
Until I made it to the museum and was completely blown away by the amazing works housed within.
I have been to a lot of art museums all over the world, and I can honestly say that the National Museum of Art of Romania instantly became one of my favorites. Not just because it's a nice museum (which it is) but because I absolutely love the collection of artists they've assembled. It's just one breathtaking work of art after another...
I am not joking when I say that this museum is worth a trip to Bucharest all by itself. It's just that impressive. Highest possible recommendation...
My flight into Prague was delayed a bit, which meant I landed at the height of rush hour. The route my driver had to take into town to try and avoid the worst of the traffic was a mind-boggling array of twists and turns that looked like a pretzel on my iPhone GPS map. By the time I arrived and caught a tram into Old Town, the sun had just set.
Not that I'm complaining, because you get some great photos at that time of day...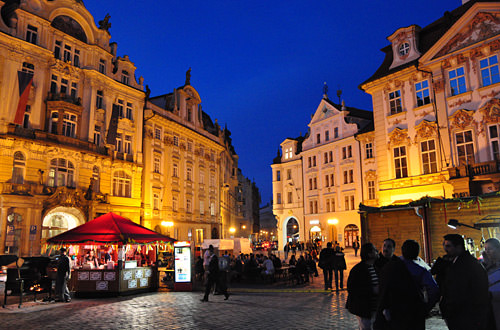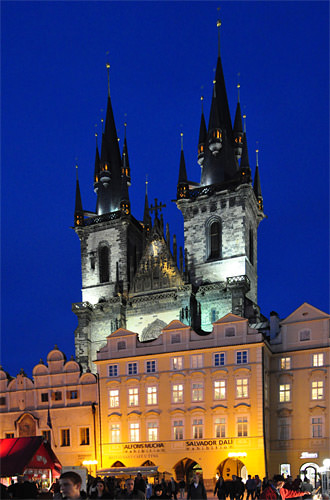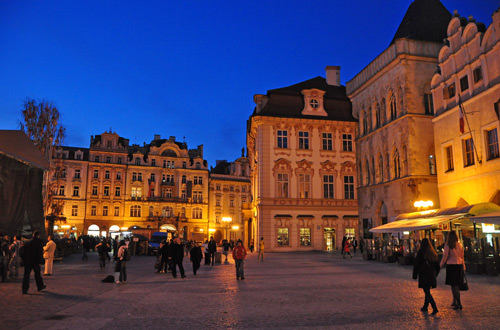 I have been trying to arrange a stop in Prague for the better part of two decades, because people are constantly telling me what an beautiful city it is. Having seen photos, I knew they weren't lying, but it's taken to an entirely new level when you're here in person. The city is simply beyond beautiful. It's so beautiful that if I were a local, I'd wear a T-shirt that said "YES, WE KNOW OUR CITY IS FUCKING BEAUTIFUL... WE LIVE HERE!" because I'm sure they get tourists telling them how beautiful the place is all day long.
I can't wait to go to sleep so I can wake up and explore Prague in the daylight.
But of course I had to visit the Hard Rock Cafe Prague first...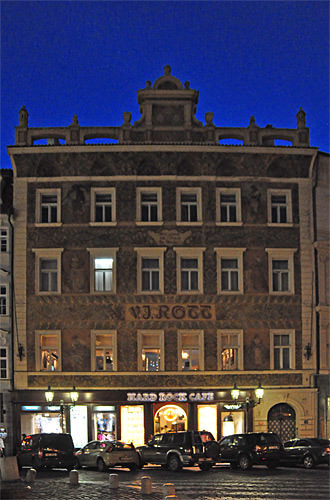 Like just about everything else in this city, it was beautiful.