This afternoon I hit Hard Rock property number 125 when I visited the new cafe in Seattle.
The best Hard Rocks take a classic older building and transform it into something new. In this respect, Seattle's cafe is beautiful, with warm woods, original brick, and exposed pipes. Unfortunately, it followed in the footsteps of the new cafes in Yankee Stadium, Dallas, and the Las Vegas Strip, in that the memorabilia is pretty scarce. Unlike the older properties where the walls are packed with artifacts from all aspects of music history, the new-style restaurants have much fewer scattered pieces sprinkled amongst a bunch of photos and video screens. The good news is that they do relate to Seattle's unique music history pretty well, featuring items from Hendrix, Heart, Mother Love Bone, Nirvana, and more.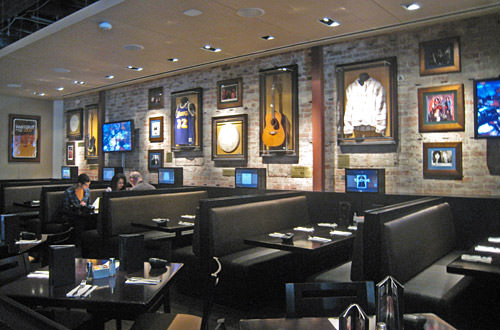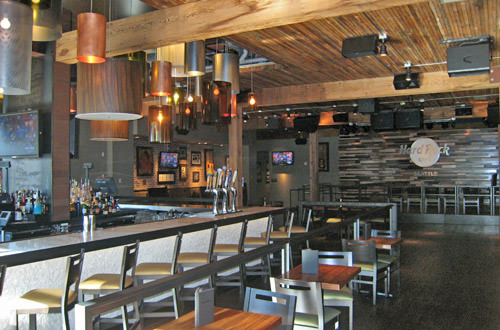 Something new that I haven't seen before at any Hard Rock is their "call-in" number, where you can dial a local phone number, punch in code that's been tagged on a piece of memorabilia, and get more information about it. It's pretty sweet, and something I hope gets rolled out to other properties in the chain.
Despite my misgivings about the new design direction for the Hard Rock chain, the Seattle cafe is actually pretty nice. The location is perfect (just a block from the Pike Place Market), the staff is fantastic (a lot of experienced transfers from other properties), and the building is spacious (two levels with a stage at the upper bar).
Overall I'd say it's worth the two-decade-wait to finally have a "local" cafe in the Emerald City.
Here's hoping it will stick around for a good long while.