Home for Bullet Sunday! Home for an entire month! Of course, now that I've said that, I'm sure I'll end up flying out somewhere tomorrow.
• Holidays. I got an email from Laurel reminding me that the deadline for sending holiday cards to the troops via the Red Cross's "Holiday Mail for Heroes" program is MONDAY. That's TOMORROW if you're reading this on Sunday... TODAY if you're reading on Monday. If you'd like to make a serviceman or servicewoman's day when they're far from home, here's your opportunity...
Also... just a quick reminder that one of my favorite organizations, AnySoldier.com is a great way to show your appreciation for the troops any time of year. If you'd like to know what kind of stuff to send, I've written about that here.

• Woodie. Many congratulations to one of my favorite bands, Matt & Kim, on winning a Best Video Woodie for their awesome Lessons Learned video. I've written about my love for all things Matt & Kim here, and you can watch their video below...

• Killer. The question "what's your favorite app for the iPhone" is something I get quite often. Right now the honest truth would be Undercroft. But apps come and go and, once I've finished playing Undercroft, I'm sure some other toy will take its place. But once you remove the distractions, a few apps remain which I find indispensable. For travel, I wouldn't want to live without Flight Update Pro. For photos, I can't imagine not having ShakeItPhoto. And, of course, there's always the most important app ever created, Ask Dave!
But if I were forced to choose just one killer app I can't live without, it would be Jaadu VNC that gets my vote. For those unfamiliar, Virtual Network Computing (VNC) is a remote access system that allows you to control a computer over the internet. It's always somewhat problematic because of the screen update lag, but it works. And, thanks to Jaadu VNC, it works beautifully on my iPhone...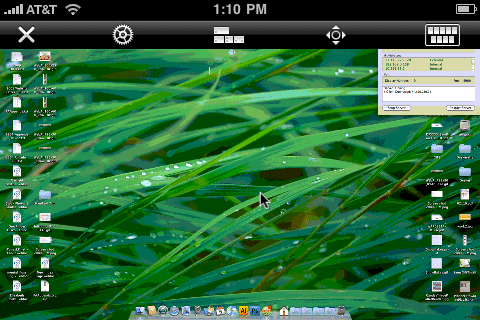 This is full-screen view, but you can also zoom in with auto-panning.
In fact, it works better than the VNC clients for my MacBook, and I often-times end up using Jaadu to do things that go sideways with other clients. Being able to access my work computer from practically anywhere is a game-changer. There's nothing quite like being able to handle a work emergency while standing in line at Splash Mountain. Jaadu makes this kind of thing easy. But the app has some other tricks up its sleeve as well... such as being able to switch to a numeric keypad or even a media remote...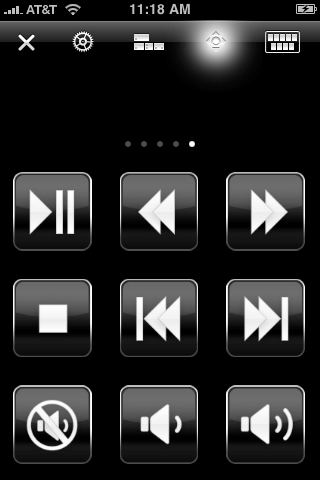 It costs something like $25, but the value it provides is priceless if you're away from your computer but need access to it.

• Copter. I am reeeeeally looking forward to seeing James Cameron's new film, Avatar. The preview images and video footage look amazing. And since it's James Cameron (Terminator, Aliens, Titanic) you just know it's going to be something special. What I find curious is the dual-fan helicopters featured in the material...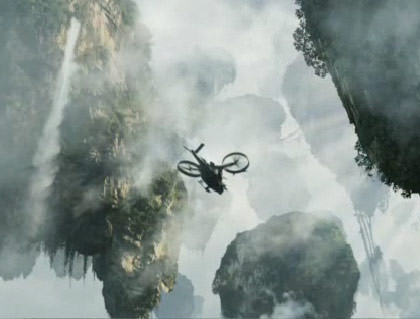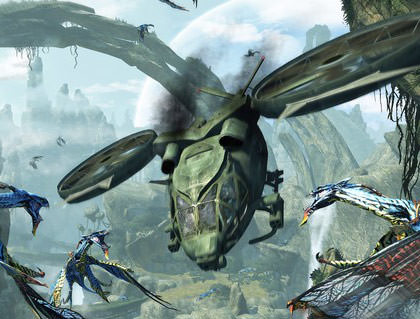 They instantly reminded me of the dual-fan helicopters from Disney/Pixar's brilliant animated film The Incredibles...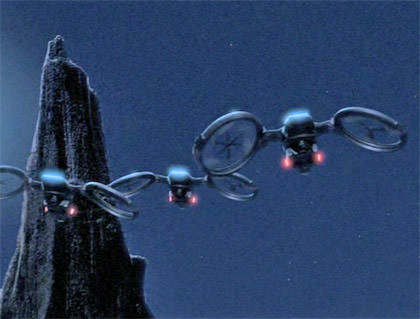 Very cool! And further proof that The Incredibles was operating at a level far above your typical cartoon feature. The design on it was...well... incredible. And it only makes me want to watch the movie all over again.

And that's a wrap. I really should get back to work now...