For some reason, I don't even remotely care about blogging today.
I tried to care, but long work hours over the past several weeks have driven it out of me.
But it's not as if I don't care about anything. I still care about lots of things. As an example, right now I am caring about the weather on Wednesday. I have to fly out then, and this is the time of year that flights start getting cancelled. I also care about these Rold Gold Braided Honey Wheat Twist Pretzels I am eating right now. Deeply. They are as addictive as crack. Or so I'd imagine... I've never actually been addicted to crack. And I really care about the new Iron Man 2 promo poster that was released today...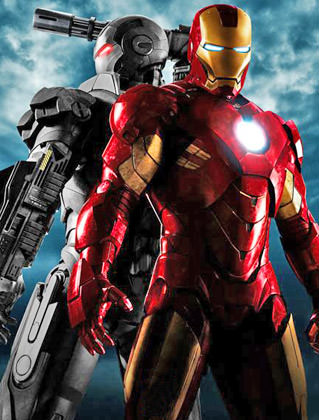 I loved the first Iron Man and hope the sequel doesn't suck.
And then there's more to care about... Anissa's progress, five slain police officers in Lakewood, my next care package to Iraq, Elizabeth Hurley making more movies, Elizabeth Hurley liking vodka, not to mention Elizabeth Hurley selling beef jerky...
Why oh why couldn't Elizabeth Hurley have come to me to design her packaging? Seriously... I would have done something really nice for her jerky!
Ah well. Now I've got to care about work.
What else is new.