It's Bullet Sunday from my last day in the Netherlands! And what a beautiful one it is... with blue skies everywhere you look. A nice change from the past three days. The weather came just in time, because tomorrow I'm back to Schiphol for my flight home.
• Beach. The Lady Penelope didn't have to fly out until late afternoon, so The DutchBitch was kind enough to take us to Noordwijk aan Zee so we could see the beach (and eat more potatoes with mayo). It was a nice day out, though the wind was blowing pretty fierce. This was great for the chute-surfers out on the water...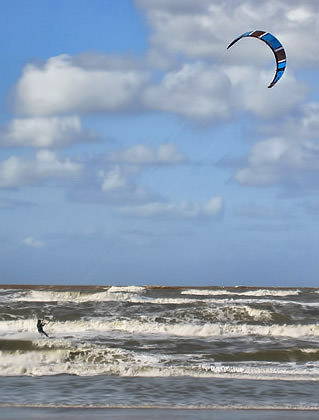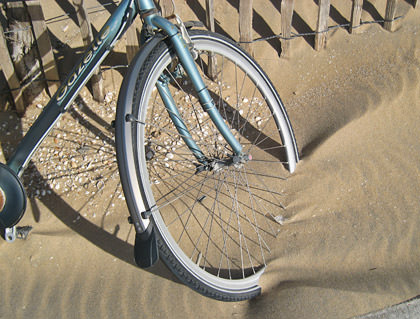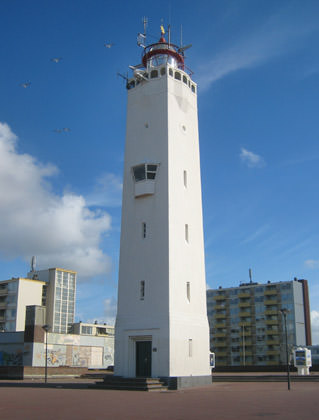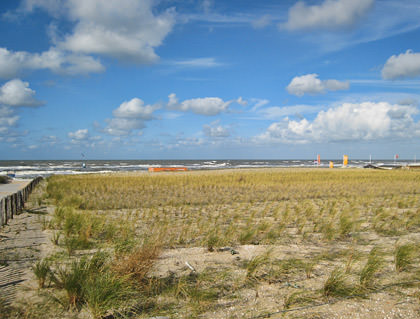 • Blue. After saying goodbye to Lady P. at the airport, we headed back into Amsterdam because I had forgotten my sunglasses at dinner last night. Thats when I saw something pretty amazing... blue sky behind the Hard Rock Cafe! In the half-dozen photos I have from previous visits, none of them have blue sky. But there it was...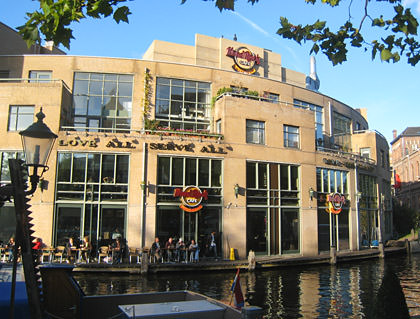 • Big. In the USA, the restaurant portions are always massive, which means I can't ever eat it all and food goes to waste. Outside the USA, restaurant portions are usually of a more reasonable size, which is nice because I can actually finish everything on my plate without bursting. But when it comes to drinks, it's just the opposite. Order a Coke and they bring you a tiny bottle that costs at least double the price you'd pay in the States. Tonight Dutchy and I decided on Italian for dinner, and I was thrilled to see that they had both "regular" (i.e. tiny) glasses... AND "big" (i.e. "American regular") glasses on the menu. The down-side? I had to pay $7.88 (5,40€) for the privilege of ordering one...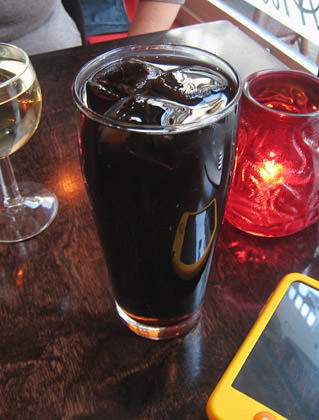 • Parade. Just because I can't get enough of the painted elephants public arts project in Amsterdam...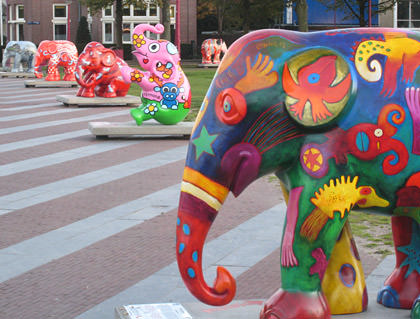 • Funny. Last night, Dutchy treated us to some comedy DVDs featuring Irish comedian Dara Ó Briain. The guy is hysterically funny, and positively brilliant in his ability to interact with the audience. I had heard of the guy before because he hosts Mock of the Week from British television, but his stand-up was something entirely new to me. I pulled up Amazon so I could order his DVDs for myself... only to find out they aren't available for sale in Region 1. Nor could I buy them on iTunes. This is a load of bollocks. In the age of digital distribution, it's absolutely stupid that I can't buy a copy anywhere in the world. With DVDs I get it... they cost money to make. But a digital file on iTunes? It doesn't cost anything but a short time to convert the video (which has probably already been done for the UK store!). Like music, the concept of global digital distribution is completely lost on the video distributors. Oh well... until I can actually purchase a copy in my country, I guess there's always BitTorrent. How incredibly stupid that, for all our modern technology, idiotic stuff like this continues to happen.
YouTube has some funny bits and pieces from Dara's stand-up, and a good one is here.
And that's all she wrote for a fantastic visit to DutchyLand.