There are plenty of things I could blog about, but the only thing that's in my head right now is how I get to sleep in tomorrow. For the first time in months I have nothing going in the morning. No calls scheduled. No meetings to attend. No places to be. No flights to catch. Nothing. I could sleep in until noon. Heck, I could sleep in until 5:00pm if I wanted to. The whole concept is so bizarre that I can't quite wrap my head around it.
Of course, the odds of me actually sleeping in are small. I'm sure my insomniac nature will take over and I'll be waking up at 4:00am as usual... and I'll be bored as usual... so I'll start getting some work done as usual. Oh well. I suppose just the thought of being able to sleep in if I wanted to is enough.
Anyway...
This morning started out early because I wanted to visit Denver's very own independent book store... The Tattered Cover. There are a couple locations, but I went to the beautiful LoDo store on the 16th Street Mall (years ago I visited the "original" store in Cherry Creek, but it has since moved). Much like Powell's City of Books in Portland, The Tattered Cover is a wonderful experience for people who love books...
I then walked around the corner to visit The Old Map Gallery. As a die-hard map-lover, I had been really looking forward to seeing the shop... but it was closed. And there were no hours posted, so I didn't stick around. For all I know they could be closed Mondays, and I'd be waiting for nothing (the website isn't much help either). This is probably a good thing, because a look in the window shows that I would have been dangerously close to spending entirely too much money there...
From there it was time for lunch at the beautiful Hard Rock Cafe Denver...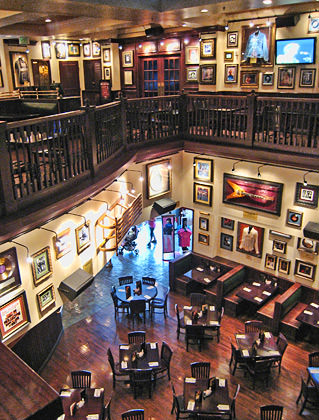 And then back to the hotel so I could catch my ride to the airport. The sky, which had been blue with scattered clouds when I left in the morning, had become dreary and overcast by afternoon...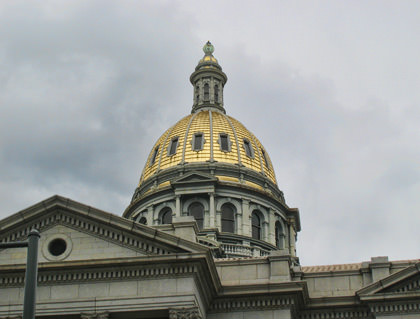 And by the time I got to the airport we were on weather delay. Fortunately, it was only 30 minutes, which put us into Salt Lake City just 14 minutes late (it's the old "we'll make up time in the air" trick!). Or would have if we didn't end up in a holding pattern for ten minutes once we got there.
Marty and Reba (of Banal Leakage fame) were then nice enough to pick me up at the SLC airport so we could head to the Rio Grande Cafe for Dave Lake City 3! The last time we were there I was doped up on massive pain killers for kidney stones and couldn't really enjoy it, so I was really looking forward to eating there again. It was (as expected) delicious, and it's always great to hang out with Marty and his better half...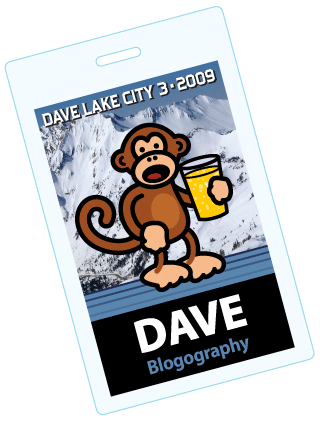 And tomorrow, Depeche Mode, baby!
UPDATE: Annnnnd... I was up at 5:15am. That's a whole 45 minutes I got to sleep in!