Well today was certainly a big bucket-full of awesome win.
I spent the afternoon with Beth and Kevin, who were kind enough to go to lunch with me, then wander around MODA for a while. But the real treat was when they took me out to Stone Mountain Park. It's a pretty impressive place, featuring the world's largest piece of exposed granite. What makes it truly amazing is what you don't see... because most of this mammoth rock is buried underground. Hard to believe when you can't even fit the small exposed part into your field of vision from the parking lot...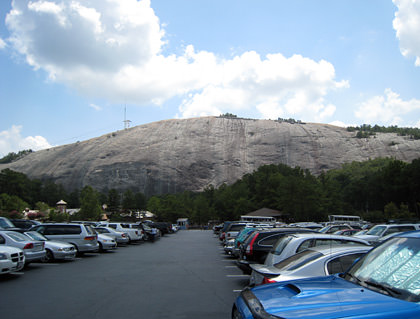 You can take a gondola to the top, which is pretty sweet considering there was no way I was climbing the thing in billion-degree heat!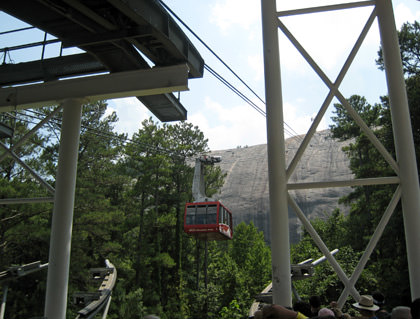 From the gondola, people look like ants crawling over the mountain...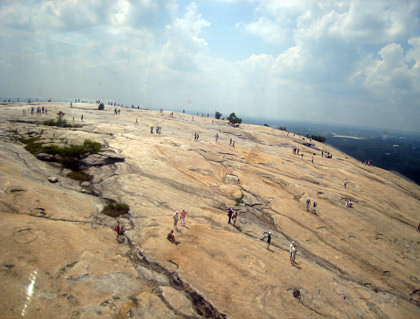 Out on top of the rock is quite a view...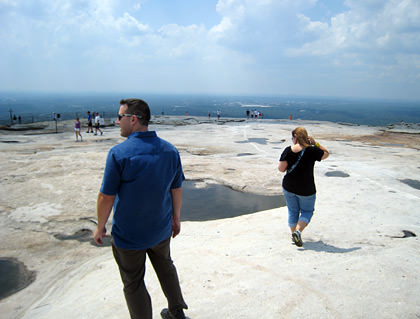 From there we went back towards Atlanta for Davelanta3 at The Cheesecake Factory where an amazing time was had by all...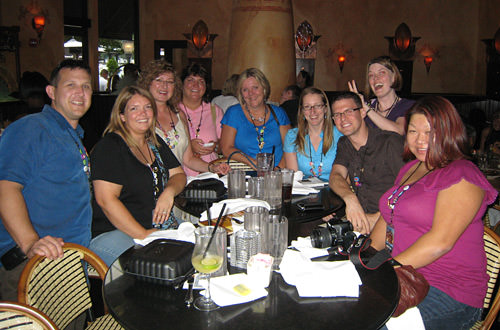 Kevin, Beth, Diana, Kim, Val, Mr. & Mrs. Muskrat, Heather, and Anissa...
not pictured is Julie, who ditched our sorry asses so she could go to
a much better party with a group of much classier people!
I have to get up for work in four hours, so I'll post my recap, photos, and links tomorrow. But I do want to take a minute to thank everybody for coming. I can't believe what amazing people show up at these things, and it means the world to me that I get to hang out with y'all. How lucky am I to have made such good friends through this silly little blog?
I just hope that I didn't smell too funny after sweating off ten pounds on top of Stone Mountain.