I have been to many places and am lucky to have seen more of the world than most people ever will. And yet, in the grand scheme of things, I've barely scratched the surface. I've never even touched South America or Australia. Major cities like Moscow, Prague, and Mumbai have escaped me. There are so many amazing things on this planet that I will never get around to experiencing, and it always depresses me to think about it.
It's questions like "What if I die before I see Angkor Wat?" that keep me up at night.
People who travel a lot will know exactly what I mean. People who don't get to travel much will probably think this makes me a colossal asshole. And that's okay, I guess. Except I have worked hard and sacrificed a lot to go the places I've been, and am very grateful for the opportunities I've had which have allowed me to do so. Wanting more is just human nature...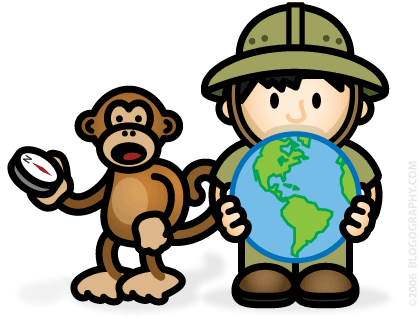 I've written about this all before, but today something happened which gave me a new perspective on the matter.
I was walking to the mini-mart when I saw some guy standing in the doorway of his motor-home spouting off about all the millions of places he's been and the millions of things he's done. His audience was two older ladies who stood there patiently listening to him toss out the names of cities, parks, events, and sights he's visited. Intrigued, I stood off to the side listening to the conversation, which the man eventually summed up by saying "Yep, I've pretty much seen it all."
My first thought was "I'll bet this guy hasn't even been outside of North America!" because all the places he mentioned were in the US and Canada. This was worth a chuckle, because it always amuses me how some people think that the USA is the entire world.
But one of the ladies did me better...
"Well, you weren't there when I gave birth to my three children, so I guess you haven't seen everything after all."
I would trade ten trips to Angkor Wat to have this kind of life wisdom.