All in all... a fairly uneventful trip. Except I ate a sandwich during my layover in Atlanta and think I got food poisoning. Fortunately, I managed to hold myself together until I got to my hotel.
The highlight of the trip had to be the movie I watched on the plane... Taken starring Liam Neeson.
I had seen the movie trailer and thought it looked pretty sweet, but I had no idea this film would be so kick-ass! I'd put it right up there with the original Transporter flick for awesomeness in the action movie genre. Throughout the entire film I kept waiting for some kind of hokey plot twist... but it never came. It's just really cool action that gets you from point A to point B in a predictable, yet entertaining way. Despite some fairly big plot holes, I really liked it...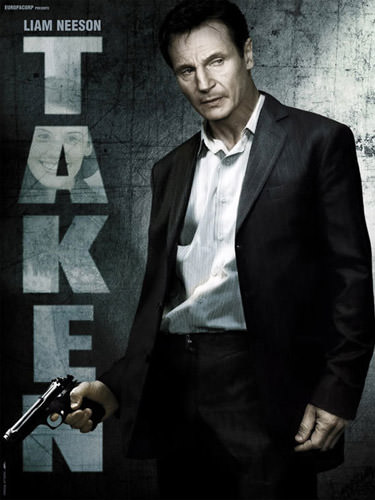 Now let's see if I can get a few hours work in before I pass out...