I have been having a really tough time keeping up with my life lately. It seems as though every minute of every day is accounted for, and there's just no room to breathe. Even the tiniest setback has massive consequences, and it's driving me insane. This morning I had an unexpected phone call that lasted 20 minutes. Before I knew it, I'm two hours behind with no way of catching up. At this point I honestly don't know whether to laugh or cry.
Thanks to the diminishing flight schedule out of my tiny local airport, finding good connections to East Coast flights out of Seattle is almost impossible... both coming and going. Unless you like a 6-hour layover, which I don't. This means a drive over the mountains, which is not a big deal except I'm so tired that the 2-1/2 hour trip is paramount to torture. Not that I have any choice.
Originally, I was supposed to meet up with a friend to go see Wolverine. But the reviews for the film haven't been the greatest. Add that to the complete failure of Spider-Man 3, X-Men, X-Men 2, and the horrendously shitty X-Men 3, and I just couldn't do it. Why risk spending my precious little free time stuck in a theater watching something that totally blows?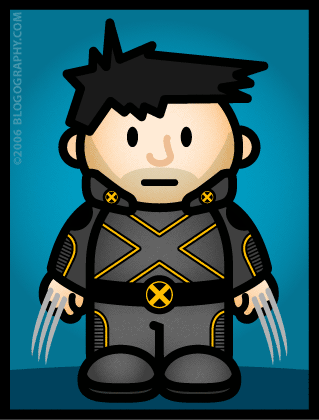 So I decided to wait for Wolverine on DVD and have dinner with my sister instead. That's a guarantee of time well-spent.
After a fantastic dinner and a quick game of cards, it was off to the airport. But first I had to stop for disinfectant wipes (SWINE FLU! OMFG! SWINE FLU!!). I also wanted to pick up a book to read since I left the one Vahid gave me back home. Barnes & Noble Books was on the way, so I thought I'd dash in real quick and grab a new sci-fi paperback.
Big. Mistake.
The rest of this entry has been rated R for profanity and other naughtiness...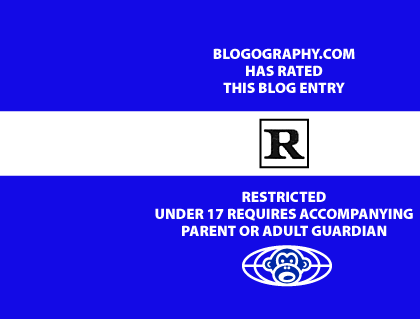 When I go to a library to check out a book, I expect that the books there will have been previously read. That's the nature of a library, after all... a bunch of used books that everybody shares.
When I go to a book store, however, I fully expect that anything I purchase will be in new condition. I am, after all, paying full price for the merchandise they sell.
After all this talk about Dune in my blog lately, I decide it might be a good idea to re-read the original book by Frank Herbert. There was one copy available. I pull it out and discover that the cover is mangled and the spine is bent open at several places. It was painfully obvious that the book was used, not new. I skip over a spot and there's an over-sized 40th anniversary edition of the book. It's $10 more, but at least it doesn't have somebody's swine flu all over it. I open it up to see if there's a special introduction or something for the anniversary edition, and instead find dirty fingerprints on the title page. I skim through the book and notice that there are smudgy fingerprints scattered throughout the entire book. Just like before, it's been used.
What the hell?
Is Barnes & Noble cheating people by selling used books as new? How can that be?!?
And then I see it.
Throughout the store, there are big comfy chairs and tables.
These chairs are where people sit down with huge stacks of books and magazines so they can spend all day reading them. These chairs are where new books are turned into used books.
I. Am. Furious.
THIS IS A FUCKING BOOK STORE YOU FUCKING ASSHOLES... NOT A FUCKING LIBRARY! PEOPLE ARE BUYING THESE BOOKS THAT YOU'RE STINKING UP!
Well fuck that. And fuck the total losers that don't know what a fucking library is. And especially fuck Barnes & Noble for encouraging people to turn their new books into used books by having all those lounge chairs and tables everywhere. And fuck Barnes & Noble again for then selling their used books at full price. In fact, fuck chain book stores in general for being so stupid that they cater to those who don't buy shit instead of paying customers.
I mean, seriously... what is the fucking point of having chairs and tables everywhere in a fucking BOOK STORE?!?
Paying customers aren't going to be sitting down and reading books for free... no... they're going to buy their books then go home and read them there. Or on a plane. Or on a cruise ship. Or where-the-fuck-ever. And if paying customers aren't going to be using all those chairs, THEY SHOULDN'T BE THERE!
I am fucking done with these book stores that don't give a shit that their customers have to buy USED books.
Guess I'll just have to pick something up at an airport kiosk.
WHERE THEY DON'T LET PEOPLE READ YOUR BOOKS!! ARRRRRRGH!!!