It may appear that I'm writing two entries today. The truth is that I'm writing three entries, because I am also guest-blogging over at Wayne's place.
Savannah is arguably one of the most beautiful cities on earth. I've only been here once before, and barely had time to drive around for a bit before I had to be on my way. This time around probably won't be much different, because I'm working right up until the day I leave. But I still manage to sneak in glances when I can. Today on my lunch I wandered downtown and meandered through some of the beautiful squares that dot the city. These swathes of green are beautiful refuges that, along with the remarkable buildings, give Savannah it's unique character...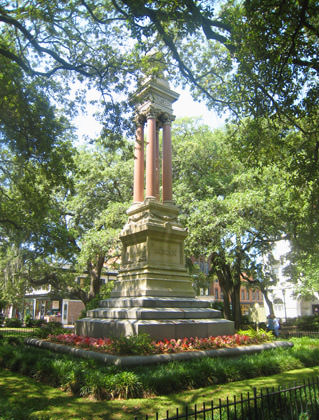 After finishing up work I was going to explore the city at night, but decided to relax at a movie theater instead. I'm still recovering from my bought with food poisoning, and watching a good film would take my mind off things. But which movie to choose? The Hannah Montana Movie or Star Trek?
I went with Star Trek...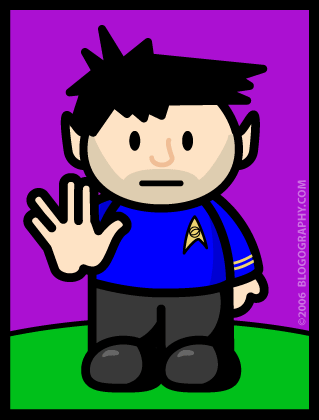 The movie was shockingly brilliant. It somehow managed to respect the material that came before it (literally!) but strike out in a bold new direction that is positively thrilling. Not only is this film dangerously close to dethroning Star Trek II: The Wrath of Khan and Star Trek IV: The Voyage Home as my favorite Star Trek movies... but it may very well be one of the best science fiction flicks ever made. It's that good.
And now... let's see if some sleep will make me all better.