Having to travel for work is a mixed blessing. On one hand, you do get to go places and see things you might not otherwise have a chance to. On the other hand, when you do go places you are working, and may still not have a chance to see things you want to see.
Such is the case with me in Savannah, where I am tied up the entire day. The only time I have to myself is a one-and-a-half-hour lunch. I also have the evening, but most things close at night and I'm too tired to want to go see them anyway. This makes for a very busy lunch time, as I rush around trying to see as much as I can.
Today was especially challenging because Jester had told me that I absolutely must visit the Bonaventure Cemetery, which is about 15 to 20 minutes outside of town. There are tours that go there, but they take hours, so my only option was to take a taxi and then pay the driver to wait for me while I goof around for a half hour. It was very expensive.
But worth every last penny...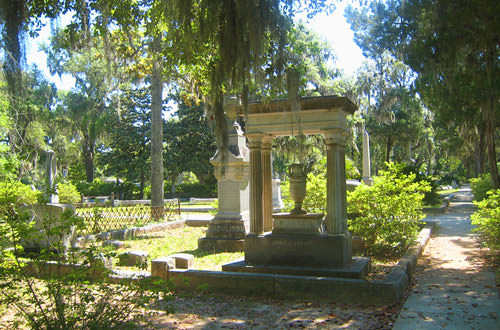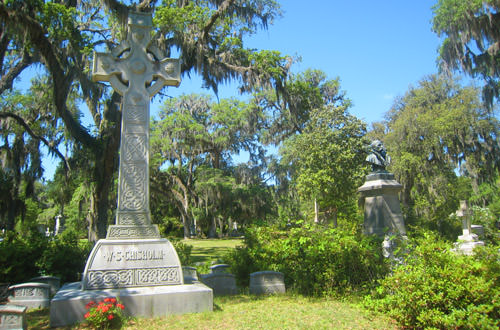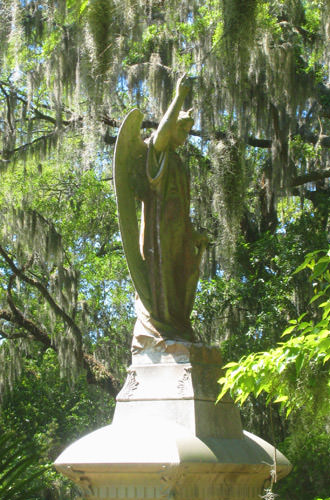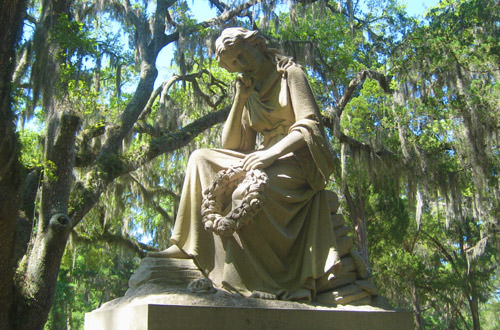 I was expecting to see the renowned "Bird Girl" statue (made famous in the book Midnight in the Garden of Good and Evil), but it has been moved to the Telfair Museum in town...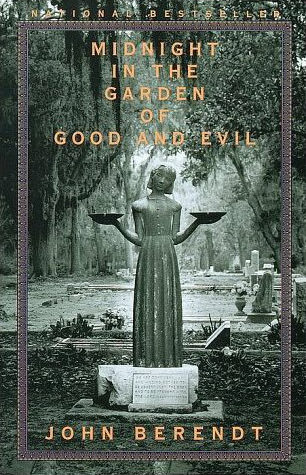 I could have explored the cemetery for hours, but duty called, and I was speeding back to Savannah before I knew it.
After dinner I was dead-tired but intent on walking down historic River Street at least once during this trip...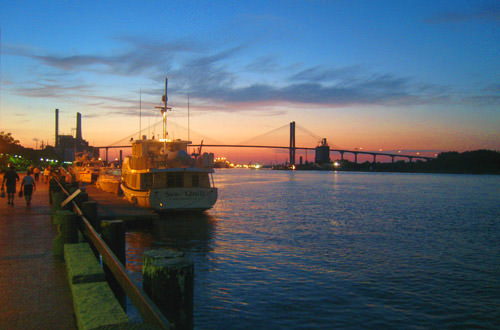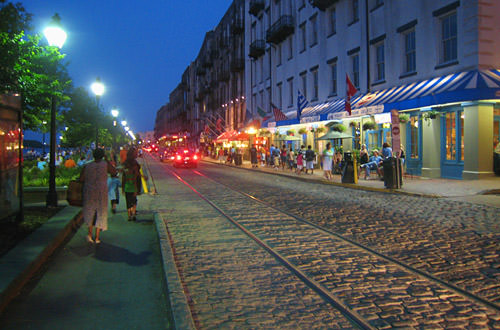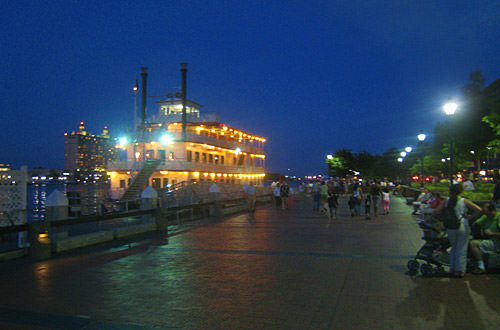 What a way to end my day.