And I'm back home again!
Where it's cold and rainy and there was snow falling on both mountain passes for the drive home. Quite an adjustment from the big basket of hot that I had in Savannah and Orlando.
But the good news is that I finally passed the boulder that's been working it's way through my greenhouse plumbing for the past two months...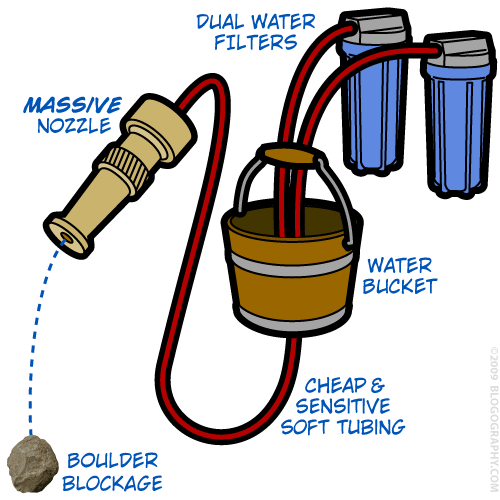 And speaking of painful blockage...
Am I the only one who feels that unless Ex-Miss-California Carrie Prejean starts doing porn, I don't ever want to see or hear from her again? She keeps whining about being punished for freedom of speech. Did the government throw her in jail for saying something when I wasn't looking? She was in a fucking beauty pageant! WHERE THEY JUDGE YOU FOR WHAT YOU SAY (and how good your breast implants look). Unless the police arrested you for saying what you said, or prevent you from speaking in the first place, YOUR FREEDOM OF SPEECH IS STILL INTACT YOU STUPID BITCH!! YOU HAVEN'T BEEN "PUNISHED" FOR SHIT!!
Ooh! I'm cranky tonight! I guess the kidney stone wasn't responsible for everything that's wrong with me...