After finally getting my billing straightened out with Apple's iTunes Store, I decided to bite the bullet and "upgrade" my music library purchases to DRM-free, high-quality audio files. I would have done it earlier, but I was waiting for Apple to get ALL their music converted so I could upgrade everything at once.
As I was watching $170 worth of fresh audio files being downloaded, I realized two things... 1) Apple was not upgrading ALL my music even though they claim that all music in their store is now "iTunes Plus" files... and 2) I bought more music videos than I had thought. I own eight of them. This was surprising, because just about every music video you could want is available for free on YouTube. Why would I buy them? Let's take a look, shall we?
The Scientist by Coldplay
On top of being an achingly beautiful song, The Scientist has to be one of the most beautiful music videos ever made. From the first frame where we're zooming out of Chris Martin's freakishly-blue eyes, the video plays out backwards telling a story of tragedy and loss that you don't fully comprehend until the very end (Note To Self: Never unfasten your seatbelt in a moving car). Rumor has it that Martin spent over a month learning to sing the song backwards for the video. The hard work was totally worth it...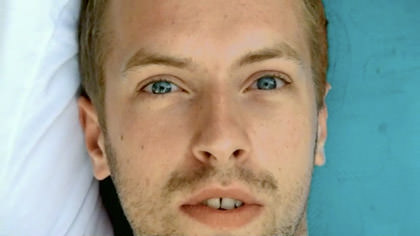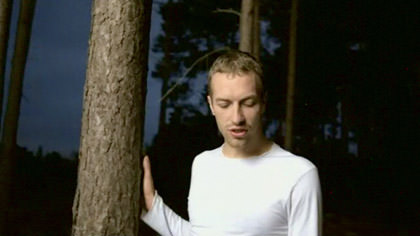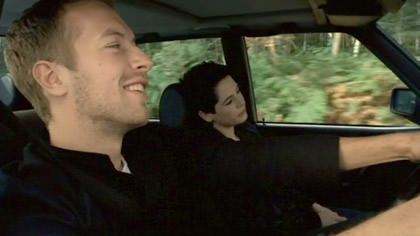 Phantom Limb by The Shins
Easily one of my favorite songs of all time, I envision something entirely different every time I listen to Phantom Limb because the lyrics are so messed up (songwriter James Mercer claims it's about two young lesbians, but who can really know for sure?). In any event, the video for the song is pure genius, having the members of the band pop up in the best school play ever...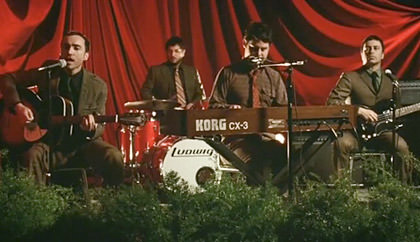 Take On Me by a-ha
Widely regarded as one of the best music videos ever made, Take On Me was pure genius at a time when music videos were creatively bankrupt. Featuring beautiful rotoscoping animation in a fantastic sketchbook style, every scene is captivating yet doesn't really distract from the song at all. What most people don't know is that the story in this video was continued in a-ha's next video The Sun Always Shines on TV, though not in a way many people would expect. What most people ALSO don't know is that a-ha has some fantastic follow-up albums that weren't released in the US (but well-worth tracking down as an import)....
My five remaining video purchases are continued in an extended entry...
Here It Goes Again by OK Go
Sure the video is ultra low-budget and has that annoying light blowing out the left-hand side, but it also shows just how creative a band can be when they put their mind to it. What fascinates me most about Here It Goes Again is that the entire video is one long take with no edits, which means the band had to do the entire routine from start to finish with no screw-ups (it apparently took 17 attempts to get it right). I can't imagine how long they must have practiced. In any event, the massive success of the video turned the song into a hit, which is about the most you can hope for...
Bad Day by Daniel Powter
I never paid much attention to the song Bad Day until I saw the video for it. Telling the story of a guy and a girl living their lives 30 minutes apart, it's a surprisingly clever idea for a short 3-minute, 45-second track. Eventually boy meets girl, but their lives intersect in interesting ways before you get there, which is why I liked the video so much...
Breathe Me by Sia
While this song is mostly known for the jaw-droppingly brilliant series finale of Six Feet Under, I was surprised to see that Breath Me had a really cool music video in its own right. The short film is said to have used over 2500 Polaroids to create a narrative using flip-book style animation (which apparently Sia herself is flipping in the video). I think I bought this video so I could try to see what was going on in the Polaroids, since they go by too fast on television and were hard to see on YouTube...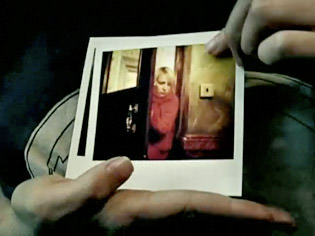 Human by The Killers.
I bought this video NOT because I love The Killers and NOT because it was shot in Goblin Valley (which I have visited) and NOT because it's got big cats wandering around in it. No, I bought it solely to study the Lomo-style effect that was applied throughout. Even so, it's a great song and a good video...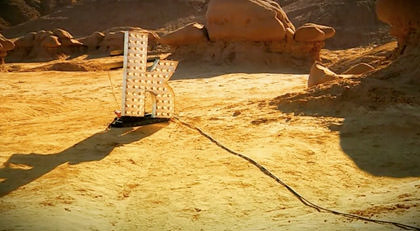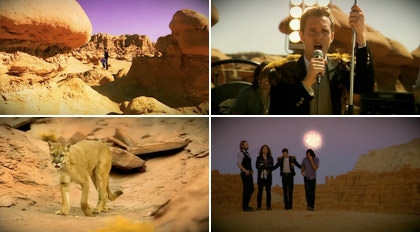 Scream by Michael and Janet Jackson.
I have no idea why I bought this... except maybe because it is the most expensive video ever made (costing SEVEN MILLION DOLLARS!). I am not a fan of Michael Jackson's music because of all the grunts, "sheemones," squeaks, squeals, "woo hoos," and other distracting crap that makes all his songs sound the same to me. Anyway, this video has Michael and sister Janet (looking suitably hot/scary) traveling the universe on a giant spaceship. Woo hoooooo...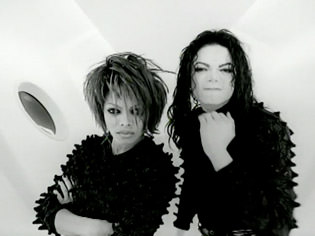 A pity that Duran Duran's Girls On Film isn't for sale on iTunes. Looking over this list, it's absence is glaring. Oddly enough, just about every other Duran Duran video IS for sale. WTF?!?