Today was supposed to be dedicated to getting ready for TequilaCon. But before we could get started on assembling swag bags, tagging lanyards, and polishing our boots, a quick trip downtown was needed for some last-minute shopping.

Santa Fe is a beautiful city because all the buildings are pueblo-style like this...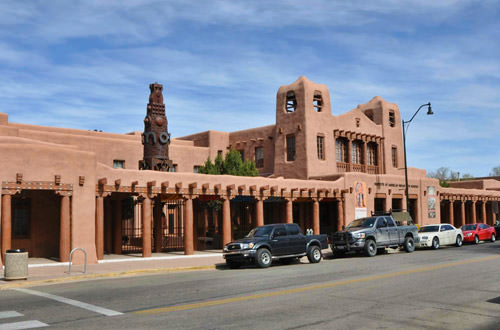 Which is not to say there aren't scarier elements to be found...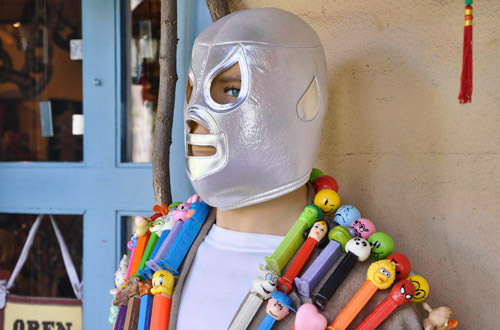 The heart of the city is The Plaza, which is nice for walking around and enjoying the sunshine...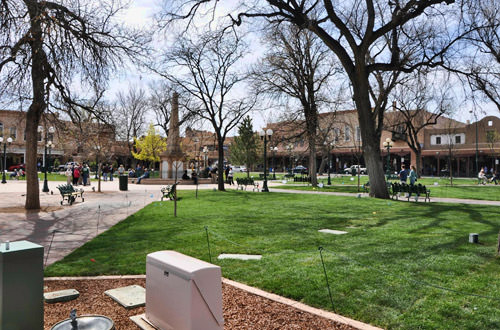 I found a few more Virgin Mary statues to add to my collection...
We also managed to squeeze in some time at the Georgia O'Keefe Museum. The artwork was, as expected, fantastic. But the thing I loved most was the amazing quotes that were sprinkled around the building. It really helped to put the works in context, and I was disappointed to find that my $40 museum art book didn't include them...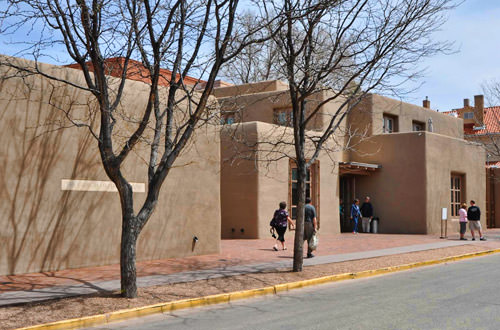 And tonight... it's TequilaCon time...