It's Bullet Sunday from beautiful Santa Fe, New Mexico! I am still in an alcohol-induced Bad Place right now, so we'll see how it goes...
• Assembly. When planning out TequilaCon, you really never know how things are going to go. The biggest question mark is always the venue. Will the establishment embrace the insanity and welcome us, or will they tell us to get the hell out? To see exactly how that was going to play out, we marched down to The Pink Adobe an hour early. Much to our relief, they were definitely willing to help out. Our server, Jessica (who was amazing from start to finish), set us up in a private room upstairs... complete with a private balcony and bathroom! While we were waiting for the space to be set up, we got the party started...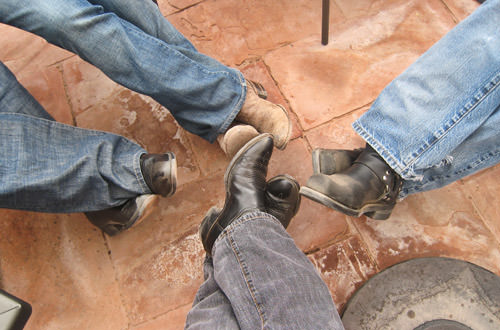 Looking plenty cowboy in our new boots.

Of course, nobody in Santa Fe actually dresses like this.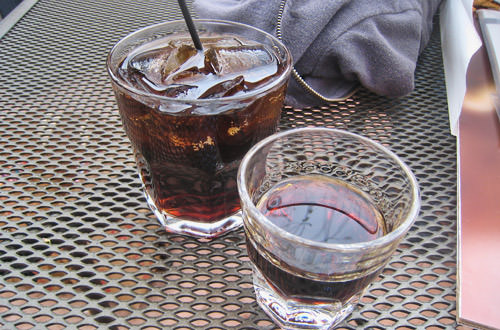 My dangerous dance with Jägermeister begins once again.
• Space The venue was absolutely perfect in every possible way, as Jenny can attest...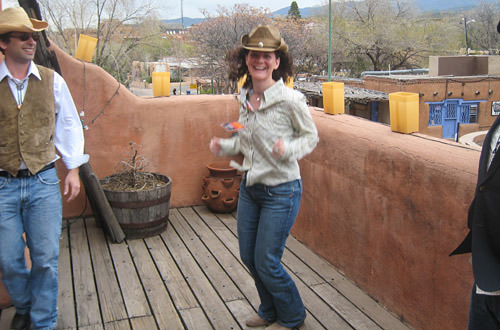 My name is Nathaniel... I like to DANCE!
• Party Somehow, TequilaCon always seems to work out perfectly. As if Fate has determined that TequilaCon is blessed by the gods or something. This time was no exception. I'm pretty sure that everybody had a most excellent time. Tons of photos are sure to be posted around the internets soon, but here's a couple to get things started...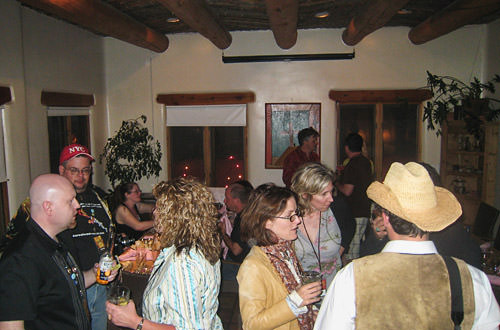 Tequila People in our personal party space.

Partaking of the powerfully painful Black Dragon signature cocktail.
• Surprise. In what can only be called the TequilaCon surprise of the decade, Dustin flew in at the last minute so that TEQUILA MAN could make an appearance...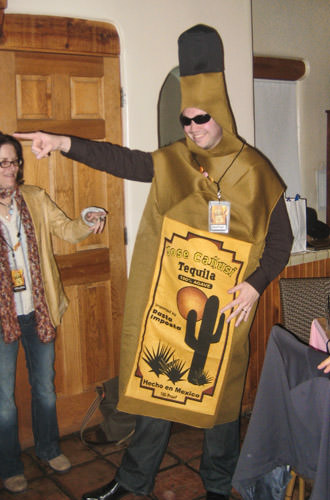 Get ready for... TEQUILA MAN!!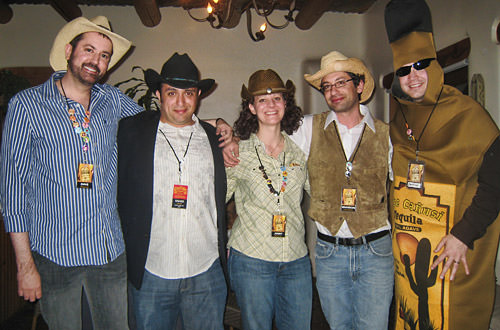 The Official TequilaCon Planning Posse strikes a pose with Tequila Man.
Once the bar closed down at The Pink Adobe, we wandered the streets of Santa Fe until we found a new bar to hang out in. The official party came to a close at midnight... but some dedicated TequilaConners carried on until the early morning.
All in all... another amazing event. Thanks to everybody who came, the city of Santa Fe, and the gracious staff at The Pink Adobe for putting up with our madness.
Until next year!