Sigh. It's my last day in New York.
Times Square has pretty much become a tourist wasteland, which means you run into all kinds of crazy advertising that's inundating you with a non-stop stream of exaggeration and outright lies... like billboards claiming "Dollhouse is this year's most exciting television show!" and "Sean Hannity on FOX News... You Know He's Right!". But the best hype of all comes from the Broadway critic teaser quotes that are plastered on the outside of the theaters. They're all so ridiculously over the top that one has to question the sanity of it all. There's a lot to choose from, but here's my favorite so far...

Now, when I see a sign advertising something as being "so exciting it makes you ache with pleasure," the last thing I expect to see when I turn around is THIS...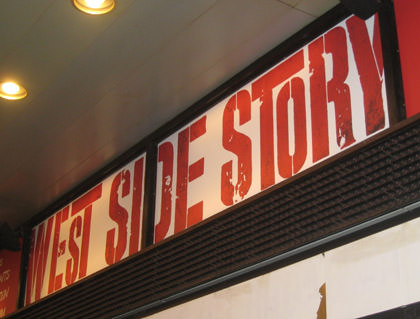 West Side Story?!? Uhhh... seriously? I don't even think anybody gets naked in it!
What kills me is the insane shit that critics will say just to get their stupid crap quoted and their name up in lights.
I'm seriously thinking that I missed my calling, because whoring for critic quote recognition is a job I was MADE for...
THIS IS ONE PUSSY THAT'S SO INTENSE... SO DELICIOUS... SO PLEASURABLE...
YOU'LL BE PAYING TO EXPERIENCE ITS THRILLING SENSATIONS AGAIN AND AGAIN!
David Simmer II — Blogography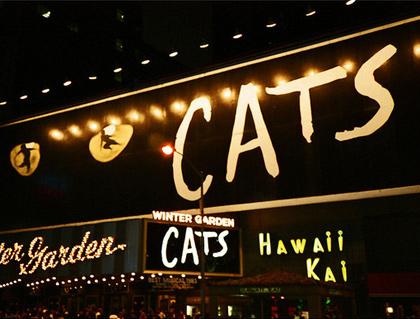 WHEN IT COMES TO ORGASM-INDUCING ACTS, NOTHING CAN COMPETE WITH WATCHING
THIS HOT MAMMA OPEN HER MOUTH AND PERFORM HER MAGIC ON YOU!
David Simmer II — Blogography
HERE'S A WILD ANIMAL SO VORACIOUS AND SEXY IT WILL DEVOUR YOUR DESIRE AND LEAVE YOU
BEGGING TO BE RAVAGED SOME MORE! I WAS ROARING WITH GRATIFICATION AND ESTACY!
David Simmer II — Blogography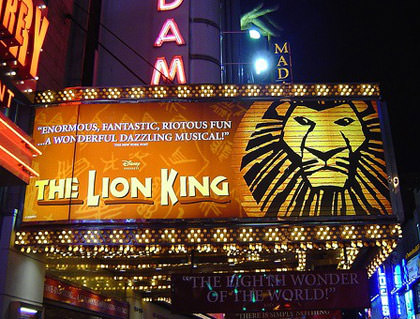 LOOKING FOR A PLEASURE THAT'S DEEPER, WETTER, AND MORE SATISFYING THAN YOU'VE EVER KNOWN?
I HAVE A SWEET PIECE OF TAIL IN MIND YOU'LL BE DYING TO TRY OUT FOR YOURSELF!
David Simmer II — Blogography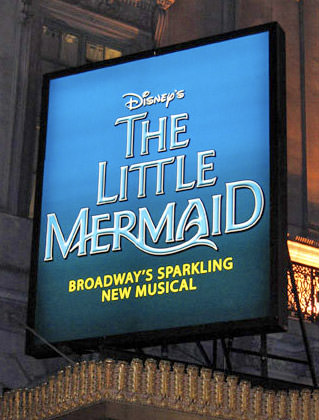 And on that note, I should probably go to bed and try to get at least a little sleep tonight. These early-morning flights are killing me.