It's 1:00am and I've just safely arrived back "home" at my hotel after seven hours of bloggity meet goodness.
This morning I went wandering through some London book shops, which is one of my favorite things to do in the city. Independent book stores are all but disappearing in the US as the mammoth chain stores squeeze them out of business, so it's nice to visit the many bookshops they have here. One of my favorite stores is Stanfords, which specializes in all things travel... from books to maps. I could spend hours (days?) exploring the world among the treasures they sell there.
Fortunately, I was able to resist temptation to buy a second suitcase and go bankrupt at Stanfords, because Lady Penelope and The Dutch Bitch had arrived in London! After a quick stop at my hotel room and some harrowing navigation through the construction (deconstruction) going on throughout the London Underground, we met in Sloan Square at Wine O'Clock...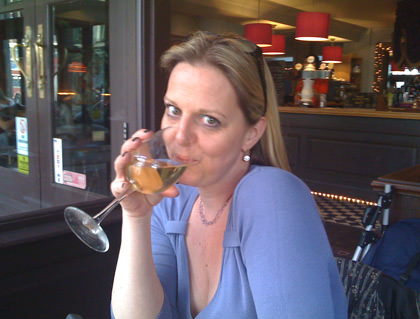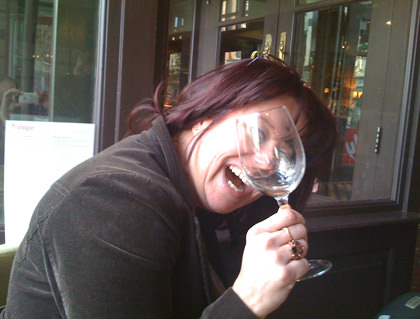 After Dave from Undeleterious dropped in for a pint, we were off to Henry J. Beans for London's premiere blogger meet-up: Davedon!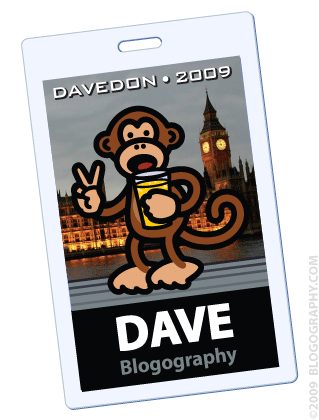 Once at the restaurant, we were warmly greeted by Bec from Out of My Tree. Then Perry was kind enough to join us even though he was probably sick to death of me after our adventure in Cambridge yesterday.
Ireland ended up playing Wales in the Six Nations Tournament, with their first shot at a Grand Slam in 61 years. This was kind of an important event to one of my long-time blogging friends, Anthony from Anthony McG, who missed dinner so he could watch the match and cheer on his countrymen to a heart-stopping victory. Fortunately, he and his friend Paul joined us for a few victory drinks after the game, because I missed meeting him when he was in my neck of the woods.
I was too busy chatting to take photographs... fortunately, everybody else took a million pictures, so I'll link to them when they're posted. Thanks so very much to everyone who attended... meeting the people behind the blogs is what makes it all worthwhile!
UPDATE: The lovely Lady Penelope has uploaded her photos from the evening to Flickr. Below are a few photos of me from her set. To see the rest, click here...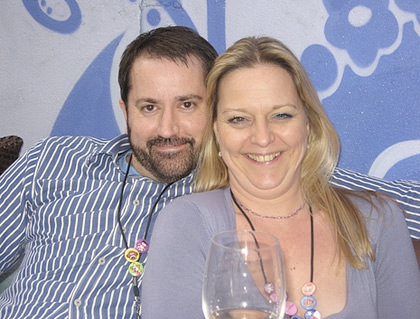 Thanks to Penelope for making the dinner arrangements!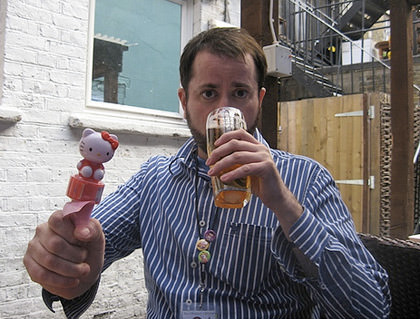 Penelope brought me a Hello Kitty dispenser with sweets AND stickers. How cool is that?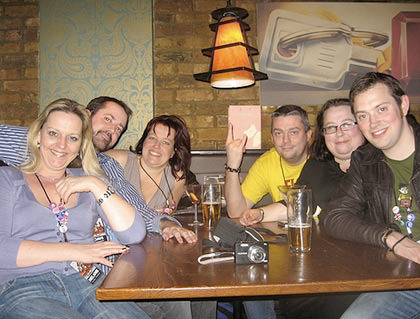 Penelope, Dave2, Dutchy, Perry, Bec, Dave (Anthony and Paul showed up later).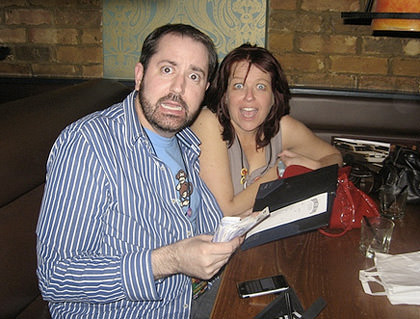 Let's see... there's our dinner bill, then it's pretty much just Wine, Wine, Wine, Wine, Wine, Wine, Wine, Wine, Wine,, Wine, Wine, Wine, Cosmopolitan, Cosmopolitan, Cosmopolitan, Cosmopolitan, Cosmopolitan, Cosmopolitan, Cosmopolitan, Cosmopolitan, Cosmopolitan, Cosmopolitan, Cosmopolitan, Cosmopolitan, Cosmopolitan, Cosmopolitan, Cosmopolitan, and a couple beers. Boy, all those Cosmos certainly add up! I wonder who might be responsible for that?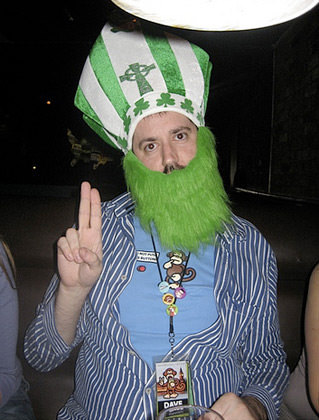 Apparently, Ireland is backing my dream of becoming Pope, because Anthony gave this Irish Pope Hat to me.
Continue on to the Penelope Flickr Davedon Set...
And that's all she wrote.