With only one day to see the city, I had made a checklist of all the stuff I wanted to visit in Palma. Most of the places were churches... starting with the main cathedral which had closed before I could visit yesterday. To see everything on my list was going to be quite a challenge, made even more difficult because torrential rains were forecast in the afternoon. I'm not bothered by rain, but it does make taking photos more difficult.
Nothing opens until 10:00, so I left my hotel at 9:00 in order to make my way into the city and have time for breakfast. McDonalds here wasn't open and doesn't serve breakfast, so I walked around the corner for pastry and a Coke. Then I was off to the cathedral...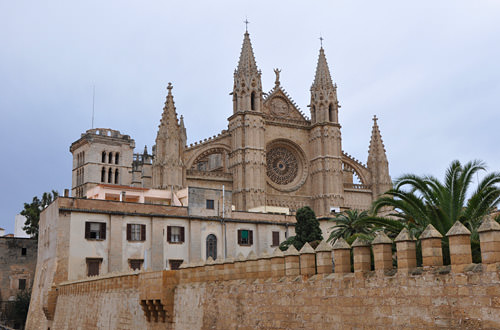 The interior was glorious, as expected, even though the primary altar was undergoing repairs...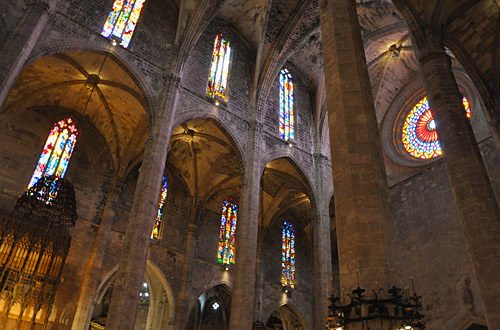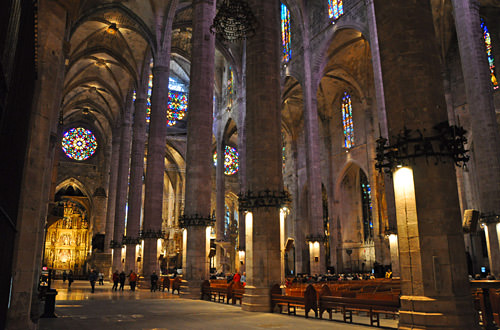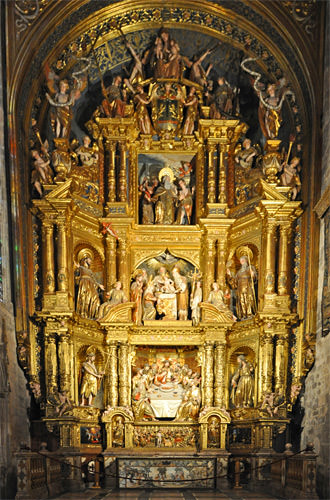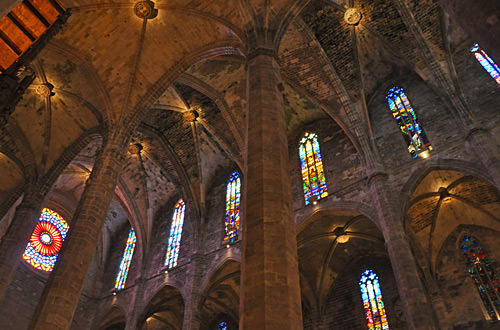 Across the street is an art museum which had an exhibit of highly-detailed dioramas, like this one showing the birth of Jesus in the upper left...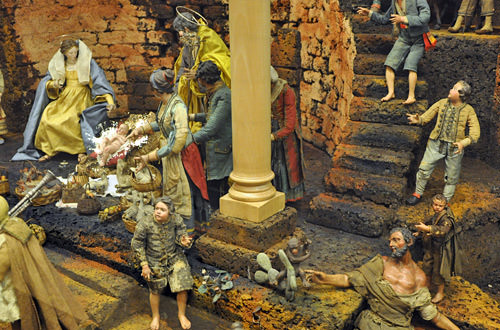 But it's the lower right corner which was the most interesting part. Apparently, just outside the manger, there was a drunk guy and his bad monkey present for the birth of Christ. You learn something new every day...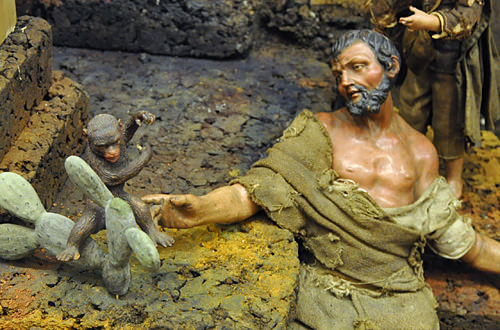 From there I wandered around Palma Central, visiting five additional churches. Each was unique and interesting in their own right, even though the basic idea was the same. One church had live organ music. Another had a tour guide. Still another had a bunch of nuns chanting in prayer. All of them had impressive altars...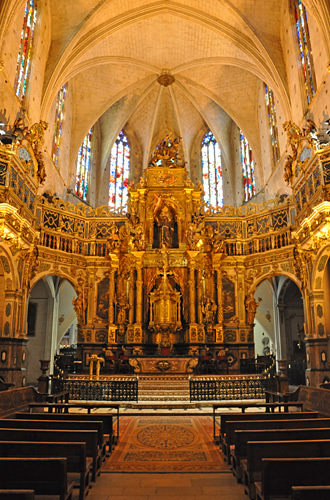 The Madonna and Child is one of my most favorite subjects in art (my own Davetoon version is here). In one of the churches I visited, I found a statue which has to be one of the most beautiful renditions I've ever seen. Mary's face is so life-like that I kept expecting her to breathe...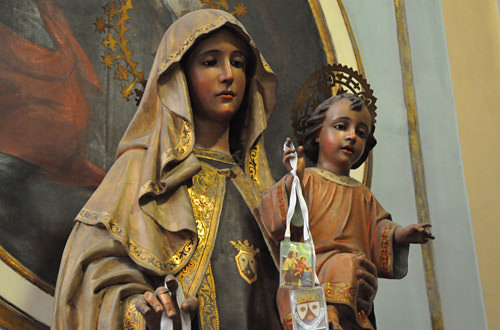 I eventually worked my way West, hitting such tourist sites as Las Ramblas before the rain came pouring down. After waiting out the flood in my hotel room, I headed back out for a late lunch at the Hard Rock Cafe and to find the final item on my checklist: the Forn des Teatre building, which is kind of famous. I wandered around for an hour, and eventually gave up. Tired of walking, I decided to take a taxi back to my hotel. As an afterthought, I showed my driver a photo of Forn des Teatre and asked if he could take me to it on the way back.
Turns out it was exactly one block down the street from the cafe where I ate breakfast...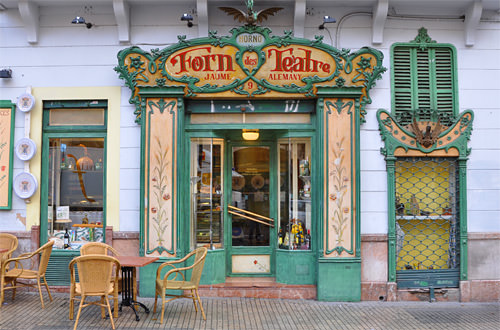 After another round of tapas for dinner, I took one last look at the cathedral from the marina...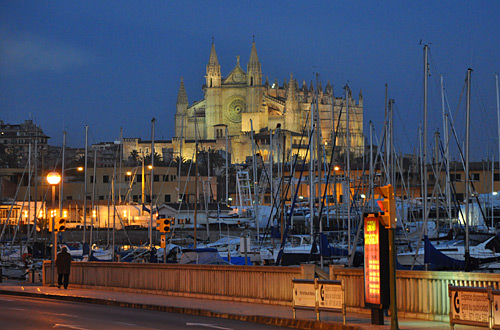 And thus ends my day in beautiful Palma de Mallorca.