Yesterday when I learned that one of the people I loathe most in the world, Ann Coulter, had broken her jaw and gotten her mouth wired shut, I didn't know quite how to react. On one hand, she was still alive. On the other hand, the bitch wouldn't be spewing her disgusting agenda of hate, division, discrimination, lies, homophobia, deception, fabrication, exaggeration, persecution, abuse, and general dumbassery... at least not by speaking it. I'm sure she'll still be cranking out the bile on her website and start in on another book of partisan political idiocy, but at least I won't have to see the piece of shit blathering on my television.
After the elation over the delicious news had settled in, I wondered who finally punched Ann Coutler in the face. Turns out she wasn't punched in the face... she fell. At first I was disappointed, but then I relished the sweet irony that led fate to make her silence herself. All I can conclude is that God Himself didn't want Coulter spouting off with her never-ending stream of bullshit as Obama got to work trying to get us out of this massive hole we've dug ourselves into. The Lord does work in mysterious ways, making me curious to know what He has planned next. I can only imagine that Bill O'Reilly will be crushed by a meteor, Rush Limbaugh will suffer a massive heart attack, Sean Hannity will be eaten alive by a plague of locusts, and Elizabeth Hasselbeck will just fucking explode in a cloud of sublime ignorance.
Divine retribution's a bitch.
But something tells me it won't be interpreted this way, even though Pat Robertson would undoubtedly say exactly that if it were Al Franken who fell and broke his jaw. Hey, if the nut-job can blame the sinners of New Orleans for getting themselves selectively flooded by God's love wrath, who knows where his delusions end?
For balance, I suppose Keith Olbermann will stub his toe. Though, in many ways, he can be just as divisionary and inflammatory as his Right-Wing counterparts, so maybe he will spontaneously combust or something.
Anyway... I've written many times about my rabid loathing for Ann Coulter, so I'm reprinting a few choice Ann Coulter snippets from past Blogography entries in honor of her having to shut the fuck up for a while...
---
Hygiene. October 5, 2006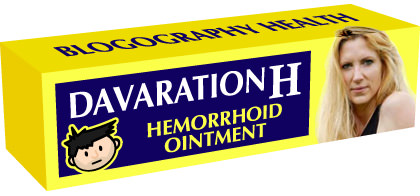 Fight fire with fire... when there's a pain in your ass, reach for Ann Coulter!
---
Yes, I know... I know... by reveling in the misfortune of Ms. Coulter, I'm guilty of following her lead and dishing out the hate... but come on! She broke her jaw and had to get her disgusting mouth wired shut! It's just too good for me to pass up!
I'm sorry.
But not really. I'm okay with being evil when it suits me.
More Coulter-bashing from the Blogography archives follows in an extended entry.
---
Bullet Sunday 32. May 27, 2007
When I made my Blogography Political Sanity Chart last Wednesday, a couple of people asked why I didn't have Ann Coulter on it representing the Nut-Job Right. The reason is that such a hateful, fascist, moronic, lying bitch would throw off the entire balance, causing the chart to be completely messed up like this...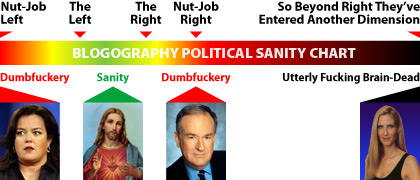 Ann Coulter goes beyond "dangerous" and skates right up to "total fucking destruction." Her never-ending parade of hate and lies is so horrendously bad for this country that the damage she's done is incalculable. She professes to love America, but preaches against everything this country stands for. She's nothing but a skanky whore that will say anything, anything... regardless of consequences... to sell her piece of shit books. The fact that people even listen to what she has to say is surely a sign of the Apocalypse. Ann Coulter is representative of everything that is wrong with the USA, and indicative of all we must triumph over before we can come together and start rebuilding the America we once were.
"I take the Biblical idea. God gave us the earth. We have dominion over the plants, the animals, the trees... God says, 'Earth is yours. Take it. Rape it. It's yours.'" — Ann Coulter (obviously living up to her really fucked-up interpretation of The Bible).
---
Reality. October 23, 2007
The top five things I would rather do than watch an episode of Kid Nation.
Eat a tub of lard.
Have sex with Ann Coulter.
Run down the street in diapers while making "whoop whoop" noises and painting duckies on mailboxes (which, come to think of it, would probably be less crazy than having sex with Ann Coulter).
Stick my penis in a Cuisinart (which, come to think of it, would probably cause less damage than sticking it in Ann Coulter's toxic vagina).
Blow my brains out with a shotgun (which, come to think of it, would probably be better for my health than having sex with Ann Coulter).
---
Bludgeon. April 11, 2008
What I fee like doing every time somebody pulls out an Ann Coulter book when I'm in the room...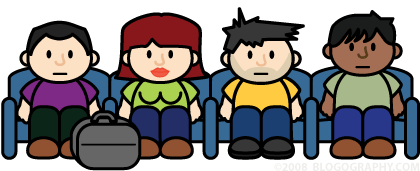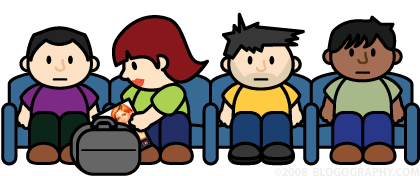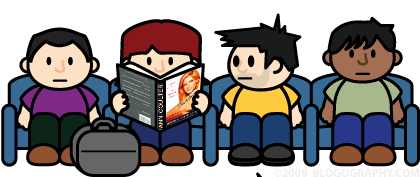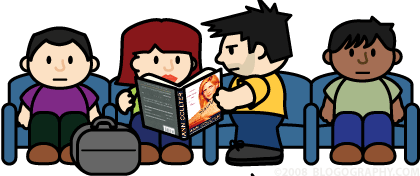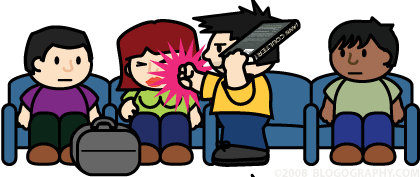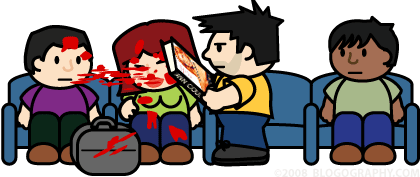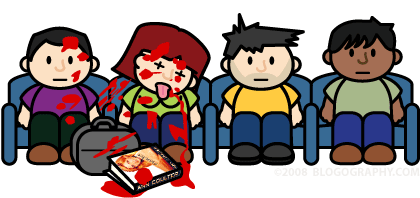 ---
Indirectly. April 17, 2007
...so then I took a look through my search referral log and see that this person found me from a Google search for "ann coulter shaved porn." Such is the peril of having your blog archives indexed by Google, I guess.
I'd be upset, but I'm too freaked out at the idea that anybody would want to see Ann Coulter doing porn... shaved or otherwise. Just typing the phrase "ann coulter shaved porn" is enough to make me vomit in my mouth a little bit.
---
Bullet Sunday 9: December 3, 2006
Now that they've released a "Doctor" Laura talking doll to go with the Ann Coulter talking doll, the "Hypocritical Dumbass Whore Talking Doll Line" is nearly complete...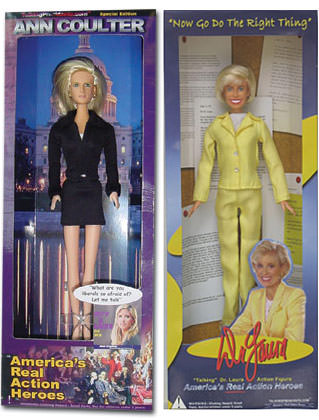 All we're missing is Rush Limbaugh and Bill O'Reilly.
---
Believe. March 30, 2007
I believe that to hate anyone or anything is a horrendous abuse of energy and not a constructive use of time.
That being said, I have no problem admitting that I hate Ann Coulter and people like her who choose to use hate as a tool to divide us. I believe that people who persecute under the pretense of being persecuted should be reviled, vilified, then ultimately forgotten for the benefit of all mankind.
---
Dot. February 28, 2006
I'm assuming my kidney stone is a girl, because the only pain that ever came close to this was dealt me by a woman.
Kind of funny that something so tiny can cause such mind-blowing agony. Usually, you have to read an Ann Coulter book in order to experience suffering of this magnitude.
---
Newyorkable. May 1, 2008
But the real highlight here is the dinosaurs... like this totally evil "Ann Coulter Fish," which I named because of the uncanny resemblance to the stupid bitch...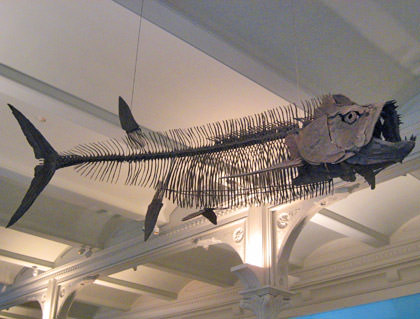 Of course the have real dinosaurs too, but they aren't quite as scary as the AnnCoulterFish...
---
Ta daaaah!
If you still feel like celebrating, why not go read some Ann Coulter quotes, and be happy that you won't be hearing this stupid shit from her pie hole for a while!