Tonight on the way home I saw the biggest, brightest, longest-lasting falling star I've ever seen.
I wished for world peace. It's what I always wish for.
By the time I thought to wish for a million dollars, the falling star had disappeared behind a mountain, and there was nothing left to wish on. It was then that I started thinking "alien invasion," because falling stars just don't get that big, bright, or long-lasting. That would have been very cool, but then I figured space aliens would have undoubtedly figured out that whole "burning up upon re-entry" thing. So then I started worrying that a meteorite had just incinerated Seattle, but there was nothing about that on the news.
Now I'm thinking it's just a falling star again...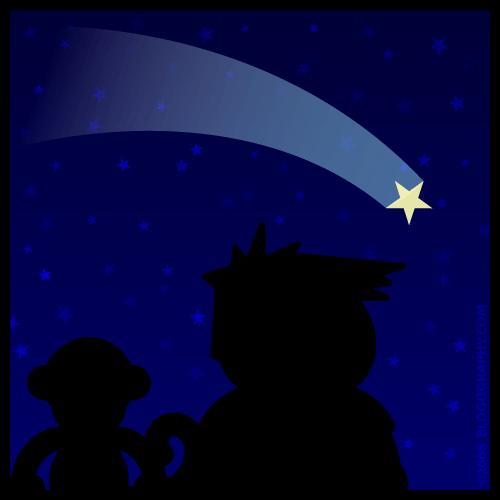 When world peace is declared tomorrow, you are welcome.