Whee. I have internet again, and have posted a back-log of entries I couldn't post while in Chicago.
I'd write all about my journey home, but sitting next to a disgusting gum-smacking whore took all my energy, so I'll just run a reminder that this Saturday is Dave Francisco! If you live in the Bay Area and would like to meet up with some bloggers, please email me at dave@blogography.com ASAP so I can make sure we have a head-count for reservations...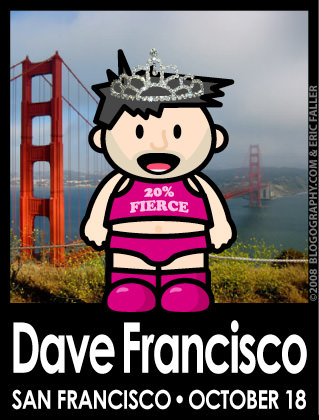 And now it's off to an early bedtime so I can be productive tomorrow.
Boy does that sound like fun.