This morning when I went out to my car there was frost on the windows.
This put me in kind of a melancholy mood of indifference right from the start. Things only went downhill when I couldn't find my ice scraper and had to use a credit card to scratch a hole to see through. Realizing that my day was doomed to suck, I went back inside and had a cup of hot cocoa. It was my hope that this would put me in a happier place as I faced the day ahead. Unfortunately, that never happened, and my day ended up sucking just as bad as I thought it would.
Next time I'm adding vodka to my hot cocoa and seeing where that gets me.
Or just giving up and going to Disneyland...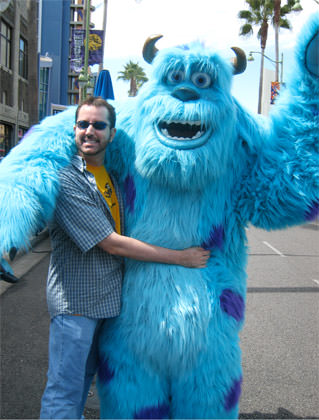 I love you Sully!! Photo by Hilly-Sue.
I need sleep.
And to forget.