As a television whore, one of my biggest failings is not jumping on new shows.Too many times I've read about a new show, decided I wasn't interested, then didn't watch it...
...only to find out later that it's a totally awesome show and I've been missing out for months.
Or, in the case of Life a full year.
A police officer is wrongly convicted of a triple-murder, sentenced to life in prison, then serves twelve years before being exonerated. At which point he wins a 50 million dollar settlement and gets to rejoin the police force as a detective. Such a show didn't appeal to me... at first.
It wasn't until I heard that Donal Logue was joining the cast in this second season that I suddenly became interested in Life. It was only then that I downloaded a free episode from iTunes, watched some free episodes from NBC.com, and realized that I had made a huge mistake. This is one of those totally awesome shows I've been missing! So now I've bought the first season DVD and am grabbing new episodes with TiVo. Better late than never, I guess...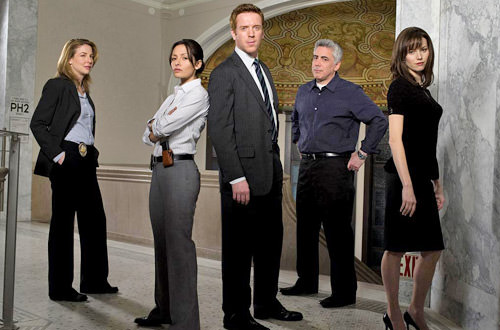 I will not be making the same mistake by passing on ABC's new show Life on Mars.
It's an Americanized take on a British television series I love about a cop who gets hit by a car in 2006 and wakes up in 1973. You don't really know if he's insane or actually time-travelling, but it's a fascinating ride. Hopefully the US version will be worth watching (it's got Harvey Keitel and Gretchen Mol in it!)...
Part of the appeal of the original BBC show is the pains they took to get the 1970's setting done right. From the look of things, the people running ABC's Life on Mars get that.
Life on Mars premieres this Thursday, at 10:00pm (9:00pm Central).
In other news...
I wish I was back in Maui eating French Toast with bananas and macadamia nuts...
Crap. Now I'm hungry.