This is not my first trip to Maui, I've been here nearly a dozen times before, which is part of the appeal to me... I've already done most everything there is to do here, so it makes for a very stress-free and relaxing vacation spot.
This time I decided to look for stuff I haven't done of the island so I'd get something new out of my visit.
I started out with The Maui Ocean Center, which is very nicely done with the usual assortment of fishes and other sea creatures...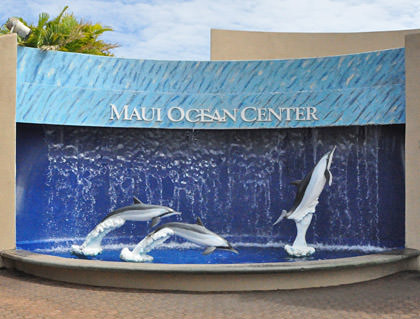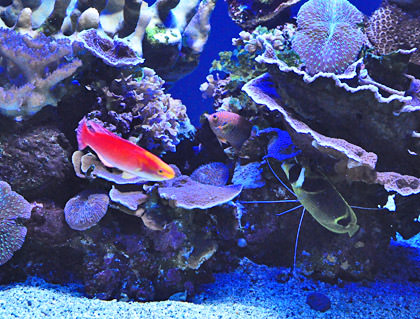 But my favorite part of the exhibit is the Jelly Fish tank, because the creatures inside are so bizarre and unusual...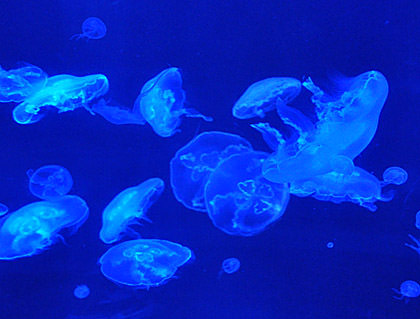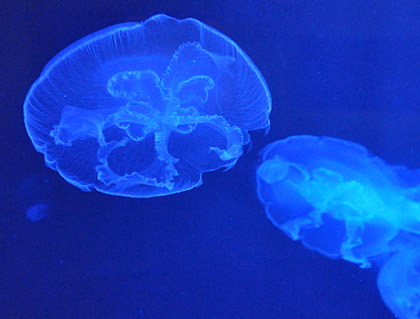 After playing with the fishes, I wandered north to take a look at the Iao Needle. This is a volcano that went dormant, after the center lava had cooled to a tube. The outside eroded away, leaving only the "needle" showing...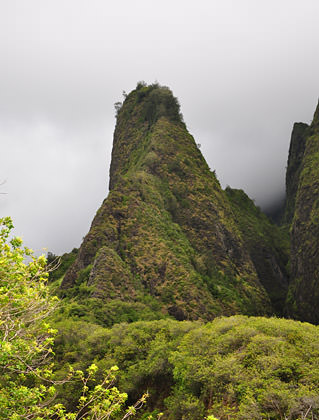 It was kind of cloudy, but plenty green...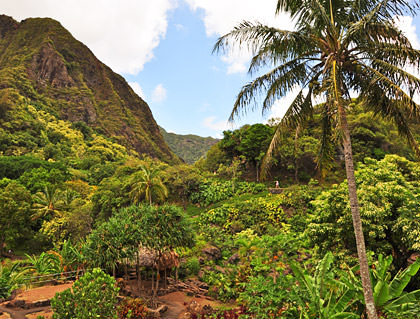 Back in the parking lot, a pair of cats were waiting patiently for me under the car next door...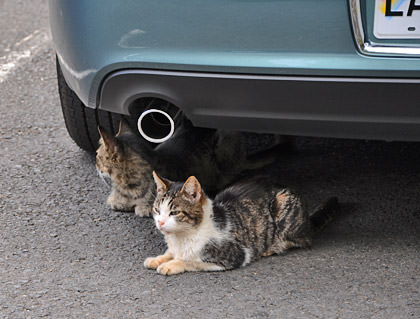 On my way back to South Maui, I dropped by the Maui Tropical Plantation, for old time's sake...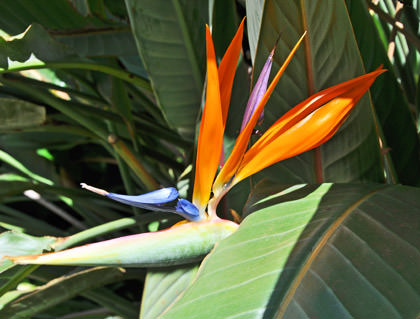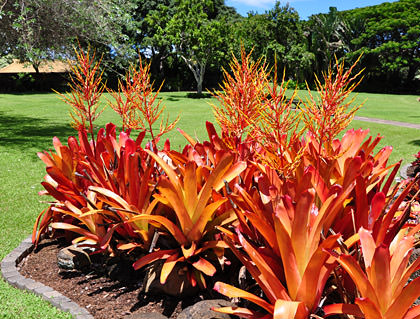 The plantation has a couple of monkeys named "Carlos" and "Montana" which were rescued when the Maui Zoo closed down...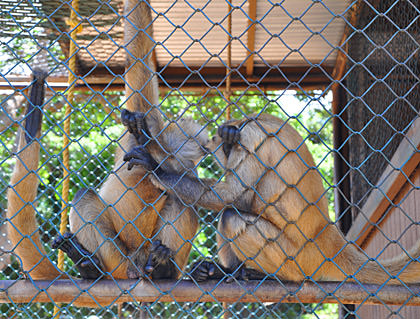 Continuing southward, I ended up at Maui's famous Big Beach...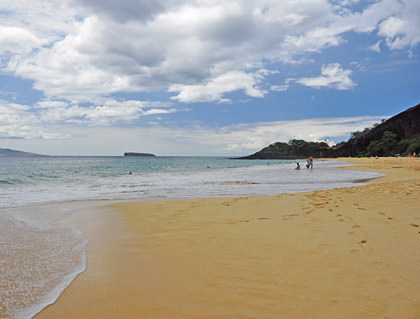 But then it started to rain. One of the great things about Maui is that if it rains where you are at, you can generally go to another part of the island and stay dry. Wanting to keep with the theme of "doing something different," I decided to drive around the northern part of the island, which I had never done before. It starts out nice enough, with plenty of stops to admire the beautiful North Coast...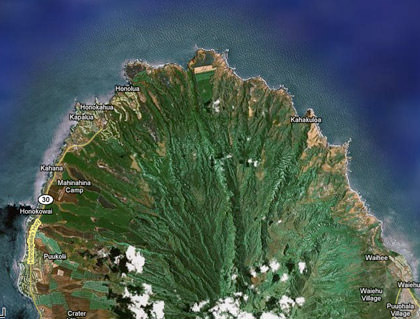 The scenery is quite beautiful, with plenty of seaside cliffs to look at...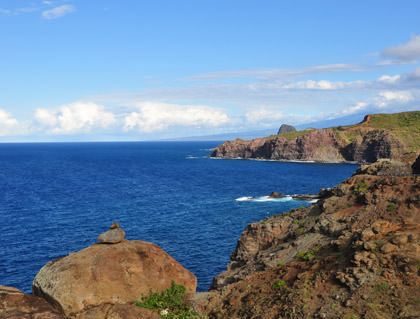 Most places you stop there are rock piles, which people build in order to leave a non-permanent and eco-friendly mark of their visit...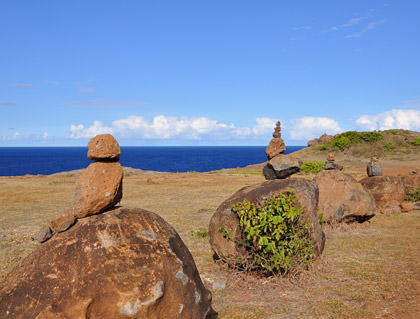 For quite a while, the road is not too bad. But after a while you turn a corner and BLAM! Suddenly you are on a very scary one-lane road on high cliffs with falling rocks and oncoming traffic. It's a sphincter-puckering event to be turning around a blind corner on a cliff, only to find yourself face-to-face with another car coming from the opposite direction. At that point, one of you has to drive backwards to a spot in the road which is wide enough for one of you to pass. After 10 miles of driving in madness, the road suddenly becomes a sane, two-laned affair once again...
With the North Maui expedition having eaten up the remainder of my day, it was time for another stunning Maui sunset in Kihei...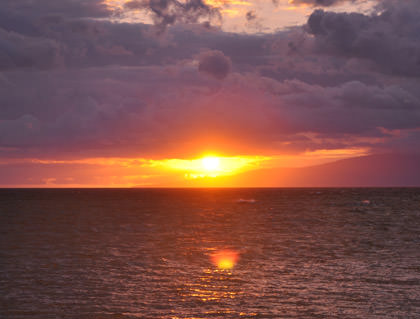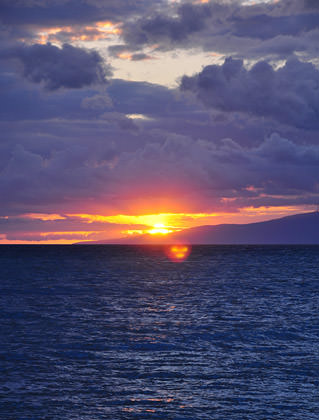 It's one of those ships from Close Encounters of the Third Kind!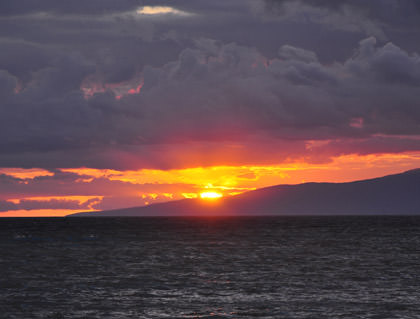 And so ends another day in paradise...