I was so not ready to leave The Big Island of Hawaiʻi. Just a few more days would have been nice.
Oh well.
My flight into Kauaʻi was early in the morning, so the condo I rented wasn't quite ready when I got here. Since it was a beautiful day, I decided to drive up to see the Hindu Monastery that's hidden up one of the canyon roads. You're not allowed to photograph inside the temple itself, but the grounds are really beautiful. Off a little side-path, there's a fantastic statue in a little grotto that begged to be photographed...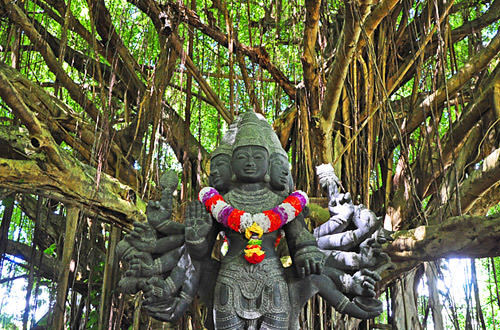 Since my condo still wasn't ready after my visit, I needed some lunch. One of my friends had told me that the best place for a veggie burger on the island was at Bubba's, so off I went...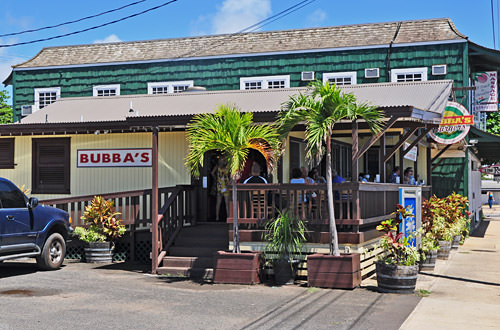 I was not misled. The veggie burger was amazing... easily one of the best I've ever had. As if that wasn't enough, it was a fun place to eat as well...
After lunch I set out to arrange for a helicopter tour of the Na Pali Coast. I had hiked along the area a long time ago, and have wanted to see it from the air ever since. A lot of Kauaʻi is best seen from the air. Much to my surprise, there was an opening immediately, so off I went...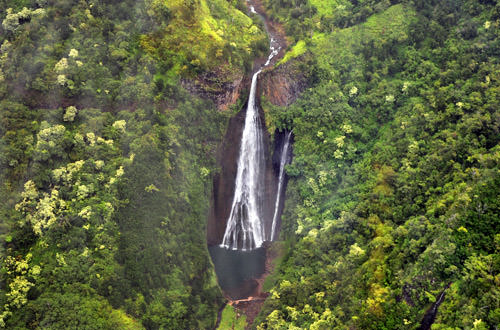 Of course, the one place I wanted to see... The Na Pali Coast... was hit by a storm so we couldn't fly there. This was not entirely unexpected, because the weather here changes minute by minute, but it was upsetting. I had just paid quite a chunk of money for nothing.
Except... not really...
Whenever one door closes, another door opens.
The heavy rains caused all the waterfalls in the crater of Mt. Waialeale to fire up, providing breathtaking views wherever you looked. I was so stunned at the site of dozens (hundreds?) of waterfalls pouring over the crater that I almost forgot to snap a few photos. Incredible. A tiny picture can't begin to capture the wonder of it all...
Everywhere on the island except the Na Pali Coast was beautiful which, I suppose, is something to be grateful for...
Not bad for my first day.
Which is a good thing, because vacation time will be ending all too soon.