Decisions, decisions.
I shouldn't have to be making decisions while I'm on vacation.
From the town of Kapaʻa where my rented condo is, you can really only travel north or south. There are lots of little roads that wander off into the countryside of Kauaʻi, but there's only one main road on the island, and it goes north or south. After flipping a coin, I decided that it would be north today, south tomorrow.
Though I have to tell you, the weather at the beach outside my room was pretty sweet, and it was all I could do to tear myself away...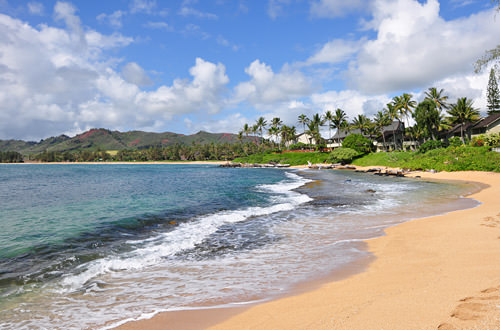 First stop was the lighthouse at Kilauea, the north-most point of Kauaʻi. It's located in a wildlife refuge where all kinds of birds come to nest, and has the largest "clamshell" light lens in the world. It is kind of beat up, needs a paint-job, and doesn't work anymore (they have a light beacon outside instead), but it's still a beautiful place to visit...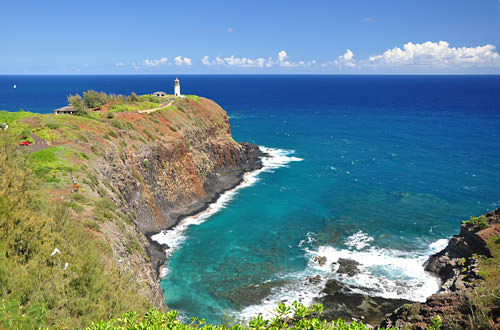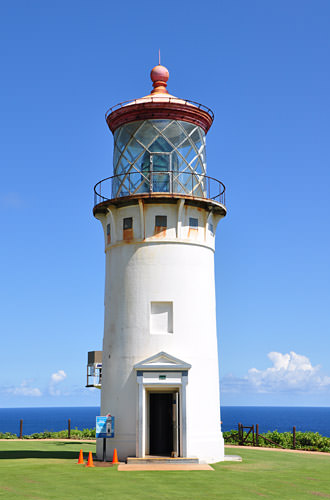 From there on out, it's pretty much just one incredibly beautiful beach after another until you run out of road. As you get further north, the waters are a little rougher, but it's an amazing sight to watch those waves come rolling in...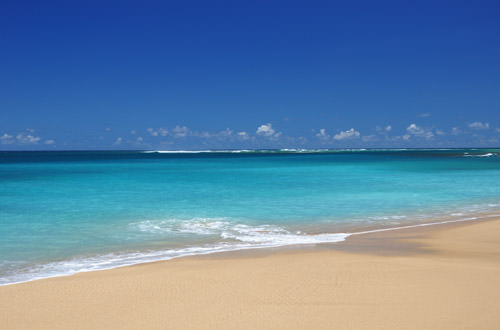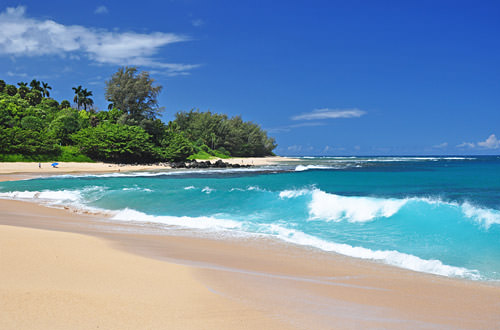 Once the road ends at Na Pali, I could have parked and hiked out 20 miles along the beautiful coastal area there, but that's way more effort than I wanted to put into my afternoon.
So I drove back to my condo and goofed off.
I received a couple emails and comments from people asking about the photos I've been taking... wanting to know how much Photoshop work I've been doing to get them to look so nice.
The answer is "none." I'm on vacation, and don't want to mess around with Photoshop. About the only thing I do is crop and re-size... no other manipulations are going on.
I seem to get the best results here when set my camera to "Vivid Color," put the exposure compensation to "-0.3," bracket the shot with "+/-0.7," turn on "Active D-Lighting," and add either a polarizing filter or a neutral density filter to my lens so I can cut some of the glare and brightness (polarizers look best but they don't work well for wide-angle shots, so I use a 4x neutral density filter for those).
For my Blogography entries, I always choose the overexposed bracketed shot. This is a bad thing, because all my bright whites are blown out. But going this route means the photos require no work on my part. I just crop them and slap them up on my blog. When it comes time to assemble my photo album, I'll choose an underexposed shot so I can brighten up the darker shadow areas by manipulating the levels without blowing out the bright spots.
Easy!
Times sure have changed since I first got into photography.