To me, Honolulu is a big city much like any other big city, and most of the times I've been here it's been for work. But once you get outside the city, Oʻahu is a beautiful place, filled with all the things that makes Hawaii such a great State to visit. It's a shame so many people come here just to hang out at Waikiki and don't make an effort to explore everything the island has to offer.
I had to make a quick trip into Honolulu, and didn't have time to see much else, but I did make it over to Pearl Harbor. I hadn't been there in 22 years and wanted to see the USS Missouri (which had been added as a museum ship in 1998). Japan's bombing of Pearl Harbor on December 7th, 1941 caused the USA to enter World War II... and it seems only fitting that the site of Japan's surrender on "The Mighty Mo" should come to rest here.
The Arizona Memorial is just as beautiful as I remembered...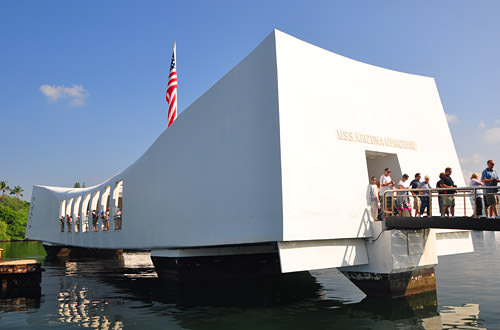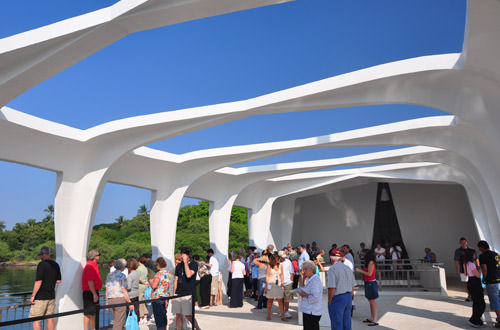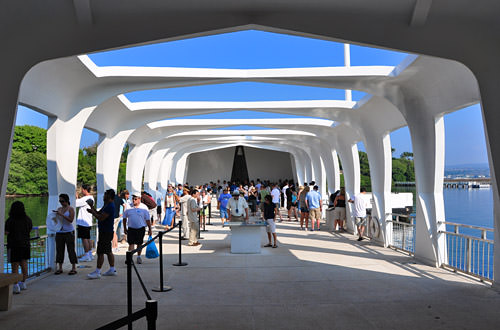 Back at the Arizona Visitor Center, you can meet Pearl Harbor survivors. When you buy the museum book, their pictures are in the back, and you can get them autographed in person. On top of being real-life heroes, the two survivors I met were also incredibly nice guys with a great sense of humor...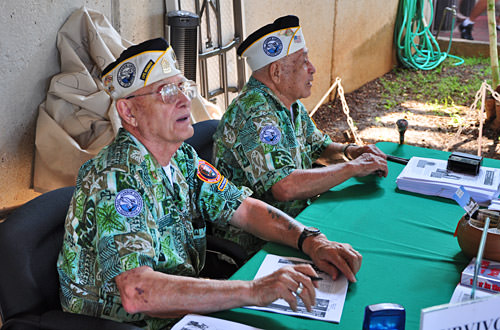 The USS Missouri was a fascinating tour because the guide for our group actually served aboard the ship during the Korean War. Not only did he have all the major details about the ship, but loads of personal details you can only get from having lived there (more than once he referred to The Missouri as "my home")...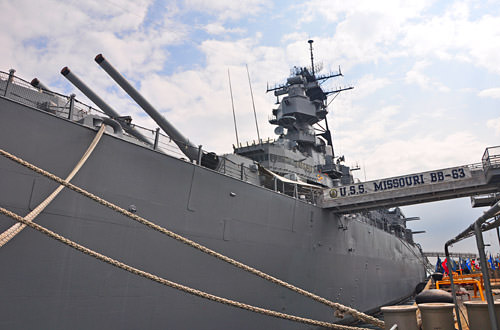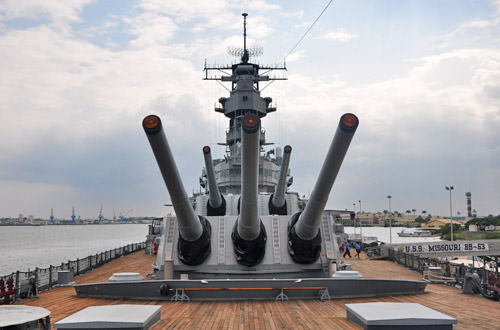 The USS Missouri... powered by Macintosh! I guess the US Navy doesn't want to risk a Windows "Blue Screen of Death" in the middle of battle...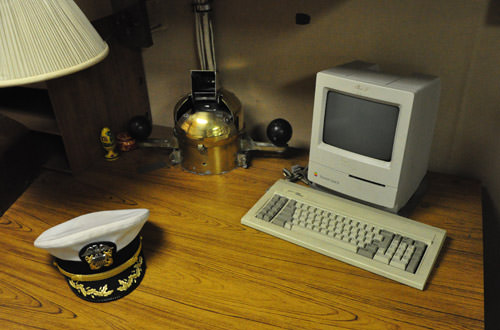 I did wander down to Waikiki Beach, of course. You can't go to Honolulu and not visit...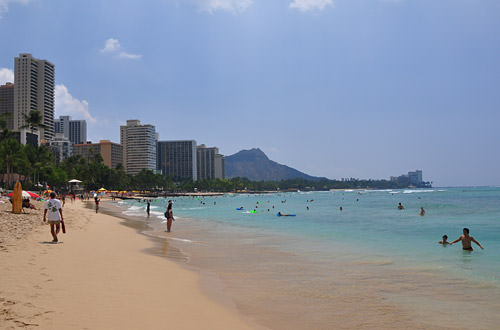 Sunset was spent at the airport waiting for my flight back to Maui...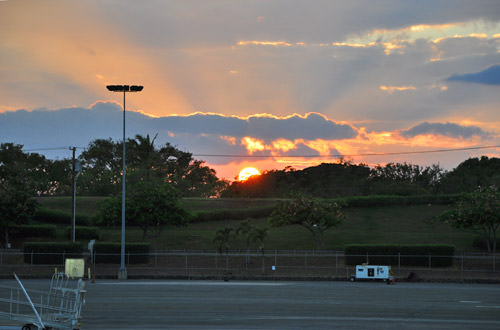 And thus ends my all-too-brief visit to the island of Oʻahu.