I managed to ship out 103 orders before the issuing bank of my credit card decided that something fishy might be going on and decided to refuse authorization of any further charges. This happened once before, but I thought that it had been resolved. Apparently not. One more thing to fix tomorrow.
When you're working your ass off all day long, a lot of stuff outside of work piles up that you don't find out about until you get home. I used to have a news feed going on my desktop, but once I got addicted to Twitter, something had to give. Otherwise I'd never get anything done at all.
First of all, one of my favorite actors ever, Morgan Freeman, has been involved in a serious car accident. While discussing The Dark Night with a co-worker this morning, I had mentioned that I would have watched the film even if I hated Batman (as if!) because I love Morgan Freeman so much. He's been in some not-so-great films... but his performance is always exceptional, and I'll see anything he's involved in. My most heart-felt wishes for a speedy recovery, Mr. Freeman...
Next up? They've released an update to the v2 iPhone OS that fixes "bugs." After installing it, I will admit that my iPhone feels a bit snappier... BUT THEY STILL DON'T ALLOW YOU TO SYNC EXTERNAL SUBSCRIBED CALENDARS!! This is horse shit. All of my travel plans are stored on the most excellent TripIt site, so I need to subscribe to its calendar so I can keep up with my schedule. FAIL! FUCKING FAIL!! ULTIMATE APPLE FAIL!!!
In better news, one of my first super-hero favorites... Green Lantern... has entered production as a movie. Ordinarily I'd be dreading this because B-list super-heroes always get shitty movie treatments by assholes who think that the characters "need fixing." But there are several things going on here in Green Lantern's favor: 1) Recent box office smashes by The Dark Knight and Iron Man prove that these movies are most successful WHEN YOU RESPECT THE FUCKING SOURCE MATERIAL! Hopefully production will take note. 2) They are using the real Green Lantern here... Hal Jordan. 3) The writer on the project is Greg Berlanti, the guy responsible for quality stuff like Everwood, Brothers & Sisters, and Eli Stone! Please, please, please let them get this right... because a good Green Lantern movie could seriously kick ass!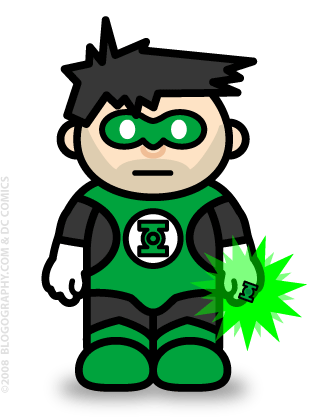 Last up, I am getting ready to leave soon, so if you're in the Chicago area this Saturday (or in the St. Louis area next Saturday) and want to meet up with a great group of bloggers, please send a message to me at dave@blogography.com and I'll get you hooked up with all the details!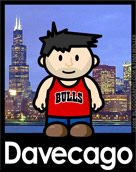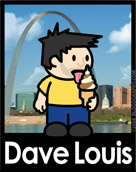 And now... time to wash underwear.
Why is it that no matter how many pairs of boxers I buy, I'm forever running out?