So this morning I wake up and cut the bandage off my finger to see if I'm leaking. It hurt pretty bad in the middle of the night, so I thought I might have ripped it open or something.
Much to my surprise, it looked a lot better. It had shrunk a bit.
Thinking I might let it breath for a while, I left it un-bandaged and started into my morning work.
Then I packed up for Davecago 3 and hopped in the shower... completely forgetting that I had a wild-ass gash in my finger. By the time I realized it, my shower was over and I was shocked to see my gaping wound was disappearing! Here's a before and after...
I probably won't even get a cool scar to impress the ladies!
This pretty much confirms what I have suspected all along... I am a mutant.
All I need now is a costume and some accessories...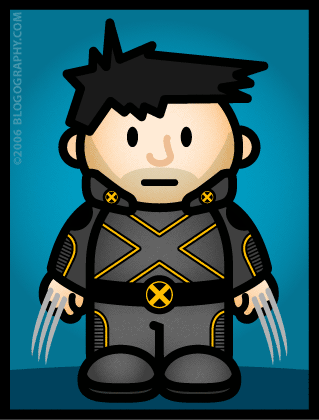 Now I'm off to play around in downtown Chicago... one of my most favorite places to be a mutant.