I had thought that my Webkinz monkey's bloodlust would have subsided a bit after he took a day to calm down.
But that didn't happen at all.
Not only is my Webkinz monkey more enraged than ever since having been ripped off by the Webkinz eStore... but now he's positively homicidal. He keeps screaming "I'LL KILL YOU! I'LL KILL YOU ALL!!! HA HA HA HAAAAH!" as he runs around with the samurai sword he bought yesterday.
This is very disturbing.
Last I saw him, he was off to the Webkinz Adoption Center, where that Bird Lady works...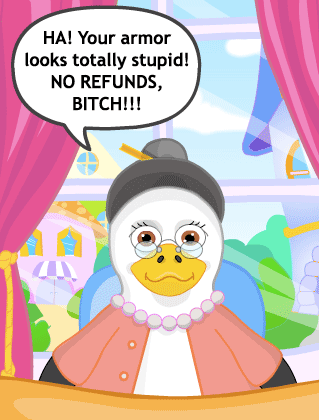 Yikes.
She really shouldn't have said that.
For the entirely disgusting and wholly inappropriate-for-chldren story of what happens next, you'll have to click through to an extended entry!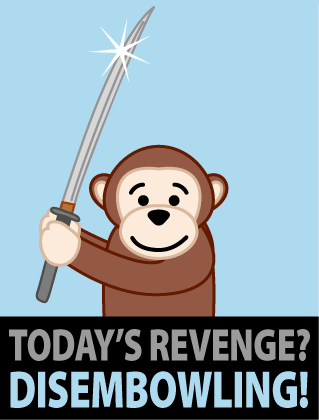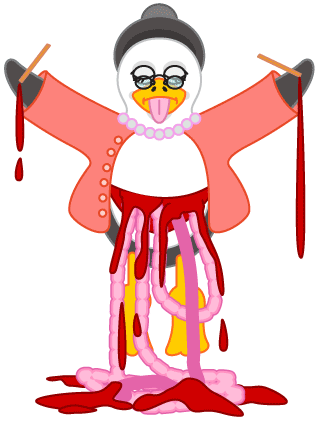 Oh my! Not a good day to be a birdy!
How many more senseless killings will my Webkinz monkey demand before his revenge is complete? Who knows? But I wouldn't want to be living in Webkinz World right now...