I'm sitting here watching the movie White Chicks on television because there's nothing better on. If you need a sign that The Apocalypse is upon us, this is it.
When do we get a sequel where two white actors play Black Chicks?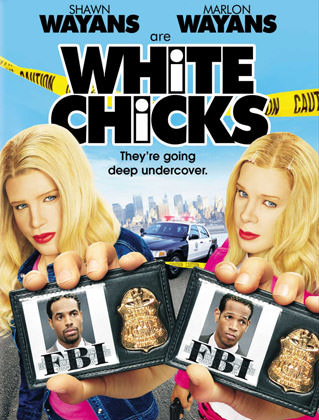 Anyway...
Yesterday I asked "what new horrors will tomorrow bring?"
It was meant to be rhetorical, but The Universe decided to answer back "All your travel plans are ruined."
This morning I found out that Horizon Air has replaced the small 36-seater turbo-prop service with larger 72-seater service out of my local airport at Wenatchee's Pangborn Field. Ordinarily, this would be a good thing... sometimes those flights are oversold and hard to book... but they changed the schedule too.
This is a major problem for me, because the 6:00am flight I usually take to connect with all the early east-coast routes is gone. The earliest plane out of Wenatchee is now 7:10am, which doesn't connect well with much of anything heading eastward. So now instead of arriving in time for dinner, I'm arriving in time for bed.
If I'm lucky.
As I found out while I was changing all my flights this morning, any time I fly east I'm going to end up overnighting in Seattle or taking a lot of overnight flights from now on.
Bummer.
Though I guess it beats stopping service to Wenatchee altogether.
If ever there was a time for DaveAir, this would be it...
Though I can't imagine that the airline industry is a business anybody really wants to be in now-a-days.