Maybe it's the three-day weekend, but motivating myself into getting anything done has been a real challenge. I don't feel like doing anything. I don't feel like eating anything. And I certainly don't feel like blogging about anything. All I really want to do is climb into bed and go to sleep.
But here I am.
After my entry yesterday, somebody had asked why I didn't make travel posters for all the meet-ups I've been to. I didn't have a good excuse so, in-between work stuff, I went back and created the remaining graphics. You can see all of them on the Dave Events page...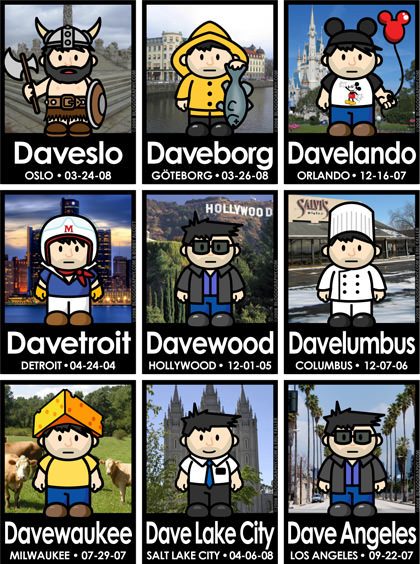 That's enough blogging for today, isn't it?
But before I go...
Sunday at 2:00pm Pacific (5:00pm Eastern) I will be appearing on Secondhand Radio with the KING OF ALL ONLINE MEDIA, Karl from Secondhand Tryptophan!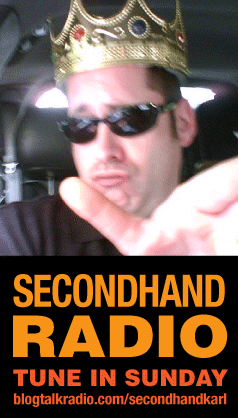 Heaven only knows what Karl has in store for me, but he's a darn fine talk host, so it's sure to be interesting! If you want to join the online chat while the show is running, head on over to BlogTalk Radio and sign up for a FREE account!
I want Reese's Peanut Butter Cups for dinner.
Which is a perfectly healthy dinner if you eat them with a glass of milk.