When I found out that the minimum order to get decent pricing on the Blogography Playing Cards was much, much, higher than expected... I had to make some changes. I decided to make the cards be suitable for children and expectant mothers, and appeal to a wider audience. The hope was that I'd sell more decks of cards (thus being able to sell them a better price) if more people could play with them.
After the decision was made, the rest was easy. I just grabbed my MacBook Pro and redrew the world I had created to be less violent and gory. In the end, the cards turned out even better, because I was forced to be more clever by resolving the stories without ripping the head off a monkey or splashing blood across the panel. In this new world, even the horror stories can have a happy ending...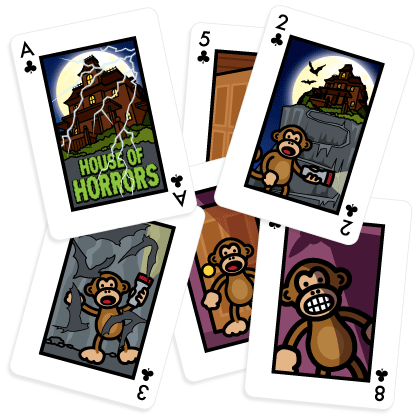 If only I had such power in reality.
If only I could redraw the world so that the violence was erased and everybody got a happy ending.