I didn't realize that my entry yesterday would result in a half-dozen emails and some comments asking what was wrong and if I was going to be okay.
I'm fine. I was just banging my head against the wall trying to think of something to blog about, and ultimately decided to blog about banging my head against the wall. But instead of writing about it, I drew up a DaveToon. I don't know why, but sometimes it's easier to express myself that way than trying to come up with the words.
Anyway, today I'm working on stuff for my Kick-Ass Blogiversary 5 Celebration next week. Since I can't really talk about that yet, there's nothing I could blog about except how I ate Hello Kitty strawberry cream dipping biscuits for breakfast...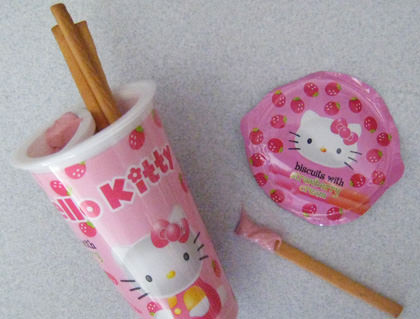 They're Hello Kitty delicious! That bitch really knows how to make breakfast!
Before I get back to work, I'd like to wish everybody who celebrates Passover a happy Seder tonight.
Mostly because it gives me an opportunity to reprint a nifty cartoon I drew for the occasion last year...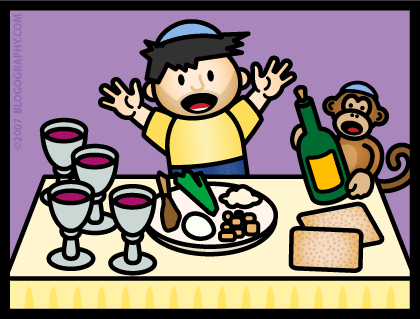 I think every Passover needs a drunk monkey sommelier at the table... even if they do eat the Karpas off of everybody's Seder plate. Bad Monkey!