Wow! It's Bullet Sunday again! I was talking to a friend this afternoon when she remarked that she's going to give up on reading blogs because so many of them have nothing but stupid crap on them. At first I was offended, because my blog is nothing but stupid crap, but she then told me that of all the stupid crap she reads, mine is her favorite. I still don't know if that was a compliment or not.
On to the stupid crap...
• Repeat. I've started re-watching the first season of Veronica Mars for the hundredth time and think that I appreciate it now more than ever. The first episode is positively mind-blowing in the way that they set up so many seemingly-random events that won't pay-off until the very end of the season. There are lots of shows I've liked over the years which have been canceled, but none of them left such massive future potential laying in the dirt than Veronica Mars. If only there was a way to erase my memories of the show form my head so I can watch it all over again for the first time. It's things like this that make amnesia not sound like such a bad thing, and perhaps I should investigate running my car into a tree. Hey, it always works in the movies.
• Repeat. Every time I read a new piece of news about Zac Snyder's adaptation of one of the greatest comic book series of all time, Alan Moore & Dave Gibbon's Watchmen, it makes me want to read it all over again. So, over the course of the last twelve nights, I did. Like Veronica Mars, I'm astounded at how carefully the foreshadowing of future events was crafted on almost every single page of the story. Unlike so many comics today where you could rip out a dozen pages and not really affect anything, losing even a single page of Watchmen would be catastrophic to the structure of the story. Oh how I wish Alan Moore would tackle another project like this again. Comics needs it so badly.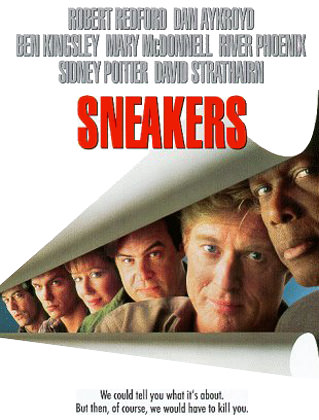 • Repeat. While working at night, I like to toss in a movie for background noise so I won't be distracted by other noises going on around my home. This usually works quite well, because I always choose a movie that I've already seen a dozen times so I won't be tempted to stop work and watch it. But there are some movies that you are compelled to watch no matter how many times you've seen it... Sneakers is just such a film. I'm amazed that it holds up as well today as it did when it was released. At first I thought it was because the technology they used was so cutting edge at the time they filmed it, but now I'm thinking it's because the brilliant performances are so timeless. Needless to say, I'm pretty pissed at everybody involved with Sneakers because I lost 2 hours and 6 minutes of time I should have been working.

• Repeat. Just when I think winter is finally over, I get hit with stupid-ass snow first thing this morning. Followed by rain. Followed by hail. Now it's just ball-shriveling cold. Where in the hell is my Spring? It's almost MAY. I'm dying here.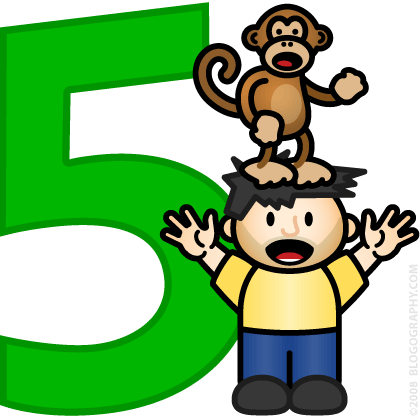 • Repeat. Heaven help me, my Fifth Annual Kick-Ass Blogiversary Celebration starts tomorrow. As always, it will start out with a Blogography wrap-up followed by four contests over the following four days until everything ends on Saturday and winners are drawn on Sunday. Two things I had wanted to do for the event didn't get done, one thing I am still unsure about, and one thing I think is totally insane... even for me... so it should be an interesting week.
Until tomorrow...